The Gallagher brothers have been in a famous feud for years now ever since Oasis split up and it appears that when it comes to their kids, the apple doesn't fall far from the tree.
Images VIA
Noel and Liam are well know for their constant public rowing and it's evident that Liam's son, Gene, has been taking notes, as he recently took to twitter to rip into his cousin Anais by saying that she looks like Noel in a wig.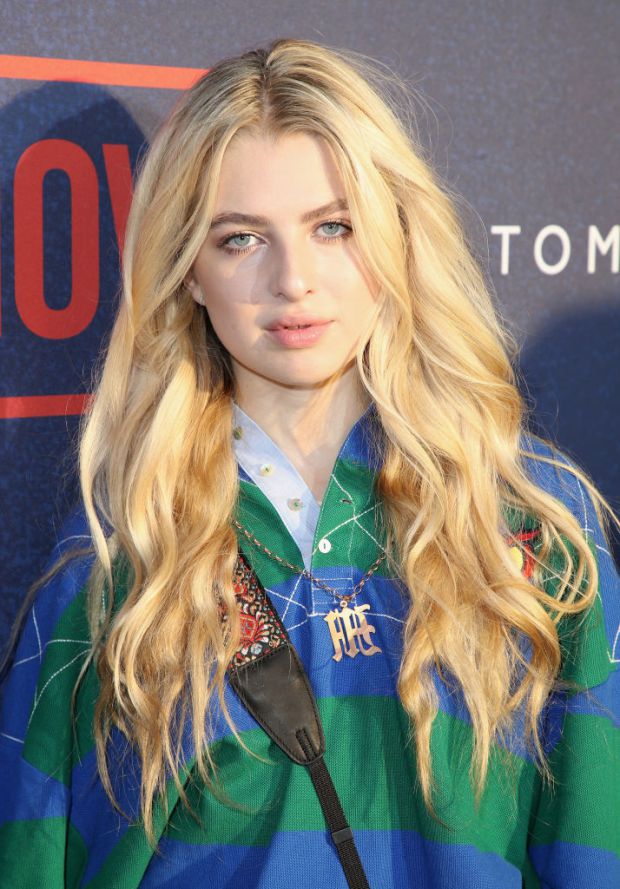 Harsh – but now that he mentions it… they do sort of look alike.
Apparently the comments were triggered after Anais, 17, attended the Tommy Hilfiger London Fashion Week.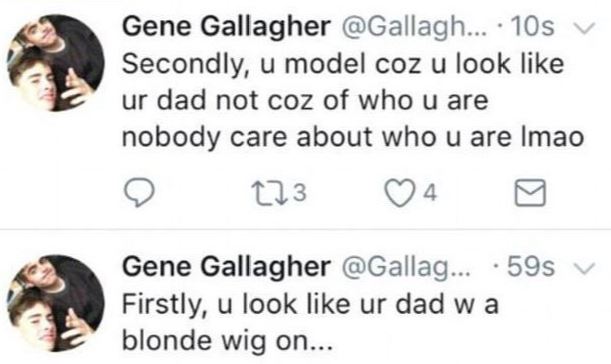 Gene was quick to delete the tweets, although he continued his tirade in a more "discreet" fashion:
Never will u ever see me attend celebrity driven, posh rubbernecking, kids culture club…

— Gene Gallagher (@Gallagher_Gene_) September 19, 2017
Anais previously blocked Gene on twitter, proving that the family war has been passed down to the next generation. I guess the Gallagher family will be publicly ripping into each other for years to come. It's tradition.
One thing's for sure – the Oasis reunion won't be happening any time soon.