Somehow James Corden has managed to become one of the biggest late night hosts in America, and this is perhaps largely thanks to his carpool karaoke segment, where he drives around town interviewing a famous singer and duetting with them on some of their songs.
Featured Image VIA
The whole segment is as stupid as it sounds, but it's captured the hearts and minds of the world and is now something that people actually weirdly look forward to with bated breath. That's not enough for Liam Gallagher though, who is refusing to go on it to promote his new album because he thinks James Corden is a knobhead.
Here's what he had to say about it (courtesy of NME):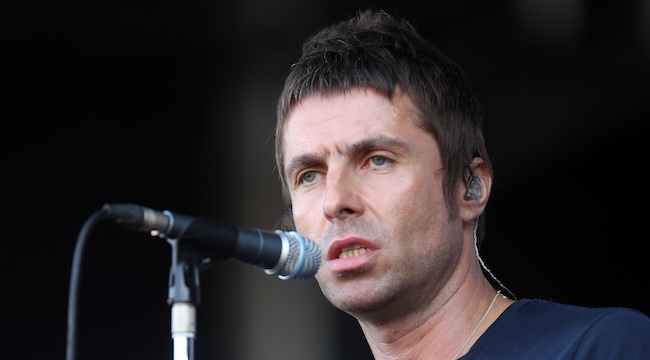 "No, thank you very much," replied Gallagher. "No fucking chance mate. With that fat bloke from Kevin and Perry?"

His partner Debbie Gwyther then replied: "It's called Gavin and Stacey and you've never watched it," before Gallagher concluded "I don't need to watch it to know I won't like it. James Corden is a knobhead."
I mean yeah, I can see what Liam means with that, but like I opened this article with, the fact is that Carpool Karaoke is actually one of the biggest segments around and Corden has kinda turned public opinion of him around with it some cases. Having said that, I can't really blame him for having no faith in the first place either. Because let's face it – Carpool Karaoke is whack. As is James Corden.
For more Liam Gallagher, check out his recent reaction to a smoke machine at Glastonbury. Classic Liam.