Johnny Depp and Liam Gallagher are both well known as notorious wild men, so can you imagine what they got up to when they crossed paths for the first time in over a decade at Glastonbury this weekend?
Featured Image VIA
Whilst the details are under wraps at the moment, it certainly sounds like the two were planning for one hell of a party to celebrate their reunion. Here's what an insider had to say about the party situation:
Liam and Johnny used to hang out in the 90s. They are two of the biggest hellraisers of their time and they've always had a laugh, it was always going to be a wild reunion.

It's going to be carnage. Festival organisers have said the last coaches out of there will leave at 11pm, but Liam and his crew want to party.

After Liam's set a special yurt was set up for the two of them, with 40 bottles of vodka, five magnums of champagne and 10 cases of beer had been requested for their close friends and family.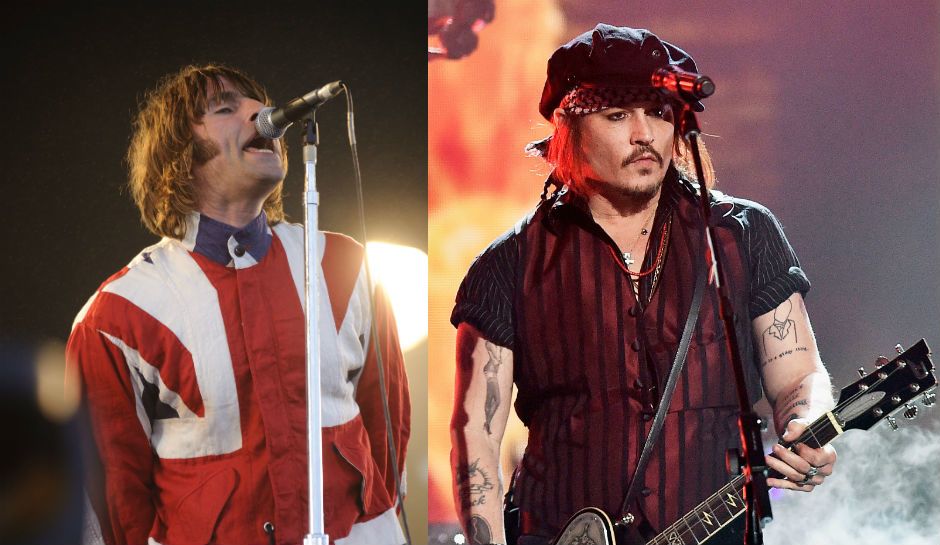 I don't know how many close friends and family these guys have, but 40 bottles of vodka is quite a lot to get through, even if there were only like 20 people there. Or even if there were 50 that's still a lot of booze to get through. Hopefully we'll find out the details of what they actually got up to sooner rather than later.
For more Liam Gallagher, check out his strong message for Noel in the aftermath of Manchester's One Love Concert. Bitchy.