Liam Gallagher recently revealed in an interview that he got into trouble with his neighbour Jamie Oliver after throwing stones at his house and shouting up for him to make a midnight snack. All while he was pissed.
Featured Image VIA
The former Oasis frontman said that he's caused quite a lot of trouble for the celebrity chef since living on the same road as him in Hampstead, North London. And after one particularly boozy evening he pissed Jamie off by shouting up and demanding a bacon roll. To be fair, if I lived down the road from Jamie Oliver, I'd probably do the same.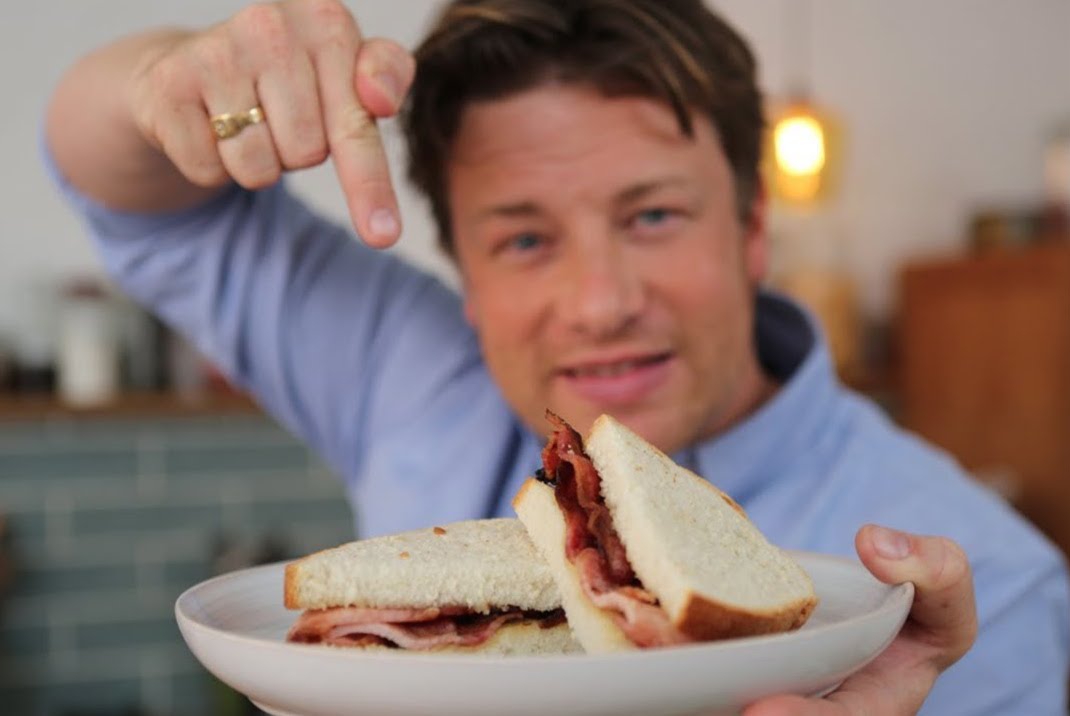 In an interview, Liam said:
It's like Stella Street, round here: Jamie Oliver lives up the road. I got told off for throwing stones at his windows pissed-up, asking him to chuck down some bacon rolls.
Lol. Not sure what Jamie actually said, but I bet he wasn't best pleased, particularly not with young kids in the house.
Liam revealed this information while also discussing his upcoming 'solo' career, although he's still saying that it's not quite solo:
I am not embarking on a solo career. Everybody should know that. There are just 10, 11 songs I've written that are eligible to be recorded.

They've got flair, attitude, the melodies are sick and the words are fucking funny.
Be interesting to see how this turns out. Many Oasis fans are skeptical, so we'll have to wait and see if Liam still has it in him.
To read about the time Noel Gallagher completely rinsed Liam for calling him a potato, click HERE.