No biggie — just a terrified leopard on the loose in some village in India going beast mode on anyone who gets in its way. Causing complete and utter hell to break loose. Look at that close up at the end though where he's peeking out of his hiding place — adorable. Can't stay mad at this leopard even if you're one of these Indian dudes with a giant chunk missing from your leg.
Watch below:
This isn't the first leopard attack in India by a long shot. A while back this dude below got completely scalped by one. Scroll past the next image to see the NSFW picture – you have been warned…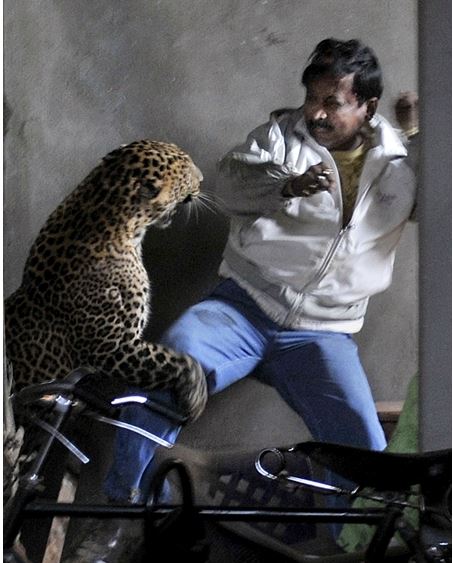 Yes, that is the top of his head hanging off and flapping around in the wind. Whoever took that picture isn't the best guy to have around while getting mauled by a leopard, is he?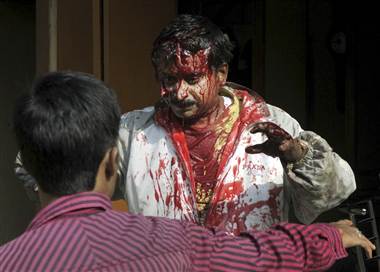 ☛ Watch Next: Leopard Vs Massive Python In South Africa