If you were Leonardo DiCaprio and you had finally won the Oscar that you so desperately craved, how would you choose to celebrate?
Chances are it probably wouldn't be with a Z-list celebrity that used to be on Made In Chelsea, but there are reports coming out of Hollywood that that's exactly what happened on Sunday night. Kinda embarrassing Leo.
It turns out that the 'star' in question is someone called Lauren Hutton who used to date some prick called Spencer on the show. Apparently since they split up in September she's been concentrating on work and has been in LA doing a lot of auditions. Somehow she's also buddied up with DiCaprio – here's what an 'insider' had to tell The Sun:
It wouldn't be a Leonardo DiCaprio after-party without a beautiful blonde present, and Lauren was the lucky girl.

They get on well. She was thrilled to be part of his night, especially considering how hard it was to get in.

Guards were checking the passports of every guest and being aggressive with those not on the list. But Lauren swanned though. She's clearly his type.

She hung out by the pool with him and his pals at his mansion all night, eventually leaving at around 8 a.m.
Featured Image VIA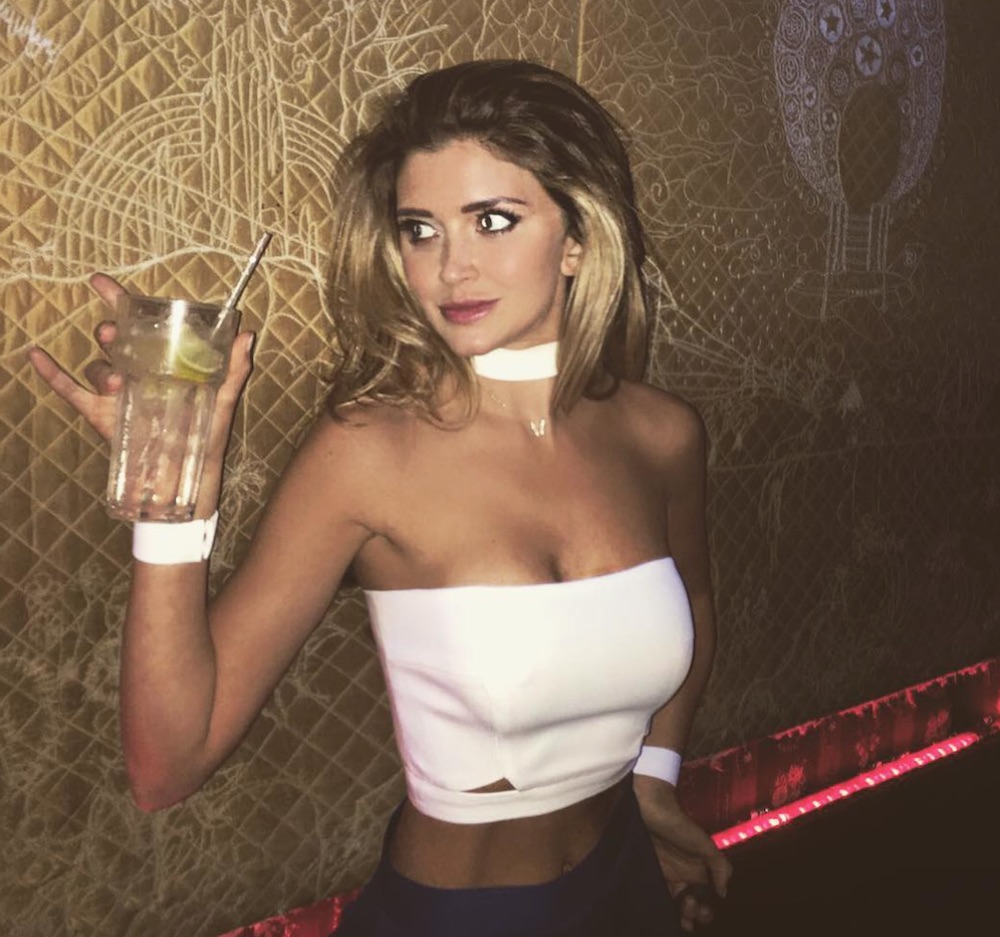 Image VIA
Sounds like she smashed it. But another unnamed source has said the following to the Metro, which seems to deliberately contradict that – OMG who to believe?
Lauren and Leo have been pals for a while now through mutual friends, and over the awards season they've been hanging out.

They're really just good friends.
Well, whatever, whether they're friends or hooking up it still seems kind of lame that Leo wasn't partying with someone way cooler than her to celebrate his big night. I mean seriously, even Kate Winslet would have been a better bet than some loser from Made In Chelsea. Really slumming it there pal, just saying.
Still, when you're generally crushing life as hard as Leonardo DiCaprio, you can probably be afforded the occasional slip up.