After finally winning the Oscar last year, Leonardo DiCaprio really does seem to have it all, so much so that he doesn't even need to work out and look good anymore. And he absolutely loves it too apparently.
Featured Image VIA
Here's what one of those unnamed sources said to Page Six about the guy who made the dad bod cool a couple of years ago:
He was overheard boasting about his workout habits — or lack thereof — at a pre-Fourth of July bash in Malibu, California.

It was a party at this private estate. He was drinking his beer and bragging to these models about how he doesn't work out.

The girls were like, 'Does he think that's attractive? It's not like he's in 'Titanic' shape anymore.'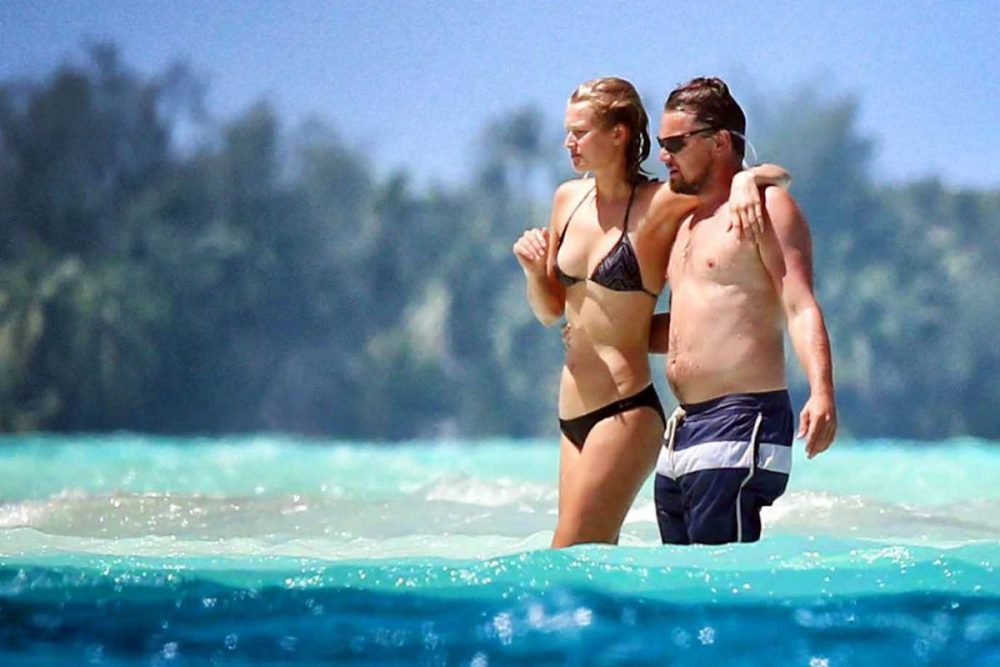 Burn. Was he really even in that good shape when he was in Titanic? I mean he obviously wasn't fat or anything but I can't remember too many lingering shots of his six pack or anything during it. I could be wrong though as it's not like I spend all my time gawking at Leonardo DiCaprio's torso. If only.
In any case though, it doesn't sound like Leo is going to be too upset about these models rising him for not being in shape and why the hell should he? Dude has put the hours in so now it's time to reap the rewards of not busting his ass in the gym every day and drinking beers whenever he wants.
Give the guy a break and let him live his life. And obviously these models are chilling at his party on his private estate, so I'm fairly sure that at least one of them is going to have sex with him, dad bod or no dad bod. Doubt he's gonna spend much time stewing over their opinions of him. Probably more likely to remember their names.
For more Leonardo DiCaprio, check out the most outrageous things he has ever done in his lifetime. Hail to the king.