Image VIA
Leonard Nimoy – who we all know better as Spock from Star trek – was hospitalised last Thursday after a 911 call following severe chest pains.
The paramedics weren't taking any chances with him and decided to get him in front of a doctor ASAP, transporting him to UCLA Medical Center for an examination. There's no information about how that went but we understand that he's still in hospital at the time of writing, which can't be that good for him.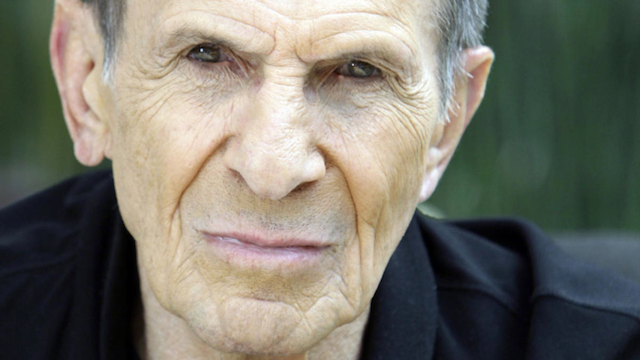 Image VIA
Nimoy has been in and out of hospital the last few months as he revealed that he's suffering from COPD (Chronic Obstructive Pulmonary Disease) which is the collective name for a whole bunch of different lung diseases which affect your breathing, give you chest infections and make you cough up a lot of phlegm. Nimoy blames decades of smoking on his contracting of the disease – even though he gave up smoking 30 years ago.
Let that be a warning to you and let's hope Leonard Nimoy gets well soon so he can continue to make weird guest appearances in TV shows like Fringe. In the meantime, check out these awesome pictures from a 1970s Star Trek convention.