Looks like Leo is about to bust out another Oscar-worthy performance that won't win him any Oscars in his next project 'The Crowded Room', which will have him play the role of Billy Milligan — the first person to ever successfully use multiple personality disorder as a legal defense.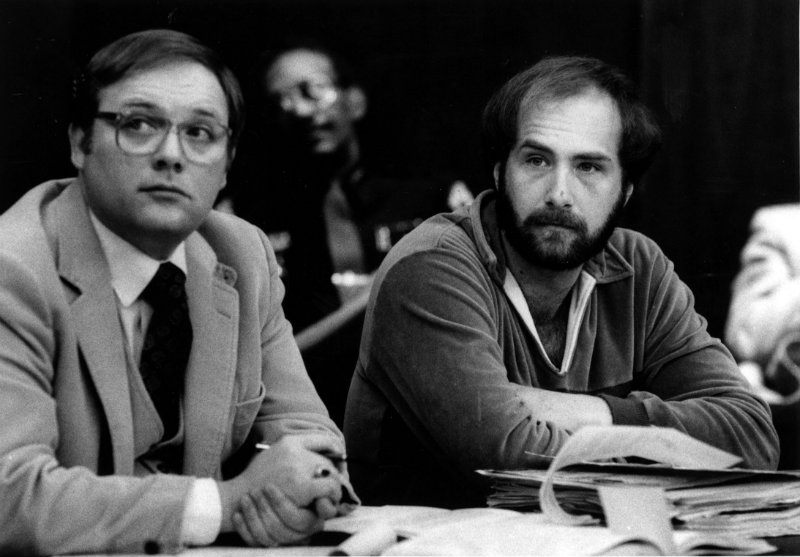 Image VIA
Milligan was charged with the robbery and rape of three women back in the 70s and used a multiple personality diagnosis to plea insanity. And what multiple personalities they were – here are three of them:
Milligan's various personalities included Adalana, a lesbian taking responsibility for the rapes; Ragen, a Yugoslavian communist who admitted to the robbery; and Arthur, an uptight Englishman.
Leo has apparently wanted to make this film since 1997, and at one point had James Cameron on side to direct but it looks like Leo's own production company Appian Way is teaming up with a group called New Regency to get things rolling in 2015:
DiCaprio's Appian Way has come aboard to produce The Crowded Room with New Regency, while Jason Smilovic and Todd Katzberg have been hired to write the adapted script. Smilovic's credits include Lucky Number Slevin and Todd Phillips' upcoming Arms and the Dudes at Warner Bros.
Featured Image VIA
Sounds promising – if Eddie Murphy can pull it off in multiple movies then no doubt Leo will knock it out the park. Definitely another arrow in Leo's quiver for the impending Dan Bilzerian beef.  Take it away: