Negative body images and unrealistic expectations plague society thanks to celebrity culture, so it's always positive when celebrities go out of their way to participate in photo shoots such as the one featured in this article.
Featured Image VIA
In the shoot, Girls' stars Lena Dunham and Jemima Kirke – who also happen to be the best of friends in real life – are promoting the Lonely Label's ongoing journal series 'The Lonely Girls Project' by wearing some the brand's lingerie. Lonely Label is body positive and this is reflected in this project, which describes itself as 'A collection of candid portraits of inspiring women in their natural environments wearing Lonely, their way.'
All photos are of course untouched: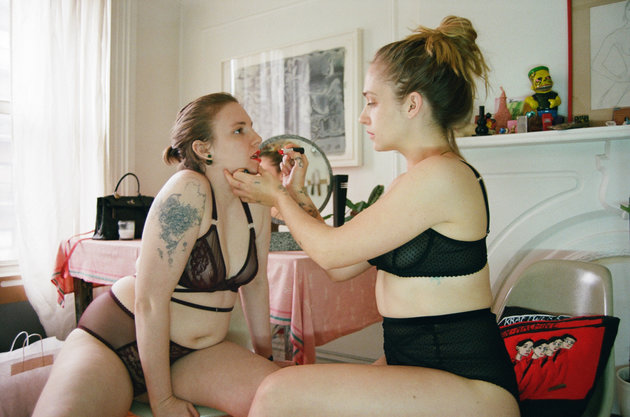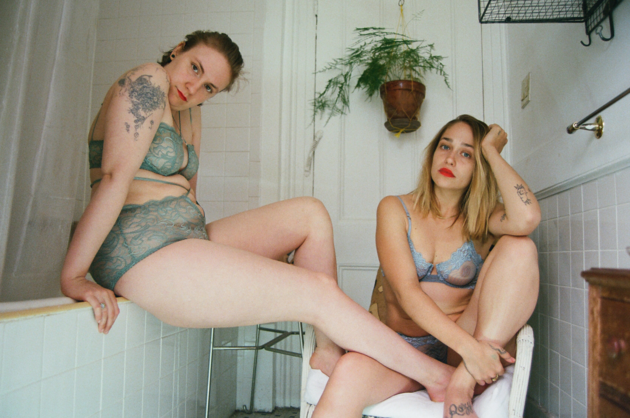 Right on. Don't they look great as well? The more celebrities that get involved with these kinds of projects the better, because right now the climate of body shaming and unrealistic expectations isn't a good one. Need more body positive ambassadors like this to make everyone feel happy in their own skin.
Images VIA
Alternatively, you could follow the lead of this girl who got her revenge on her fat shaming ex in the most bizarre way possible.