Wherever you go, you can pretty much meet someone who will be waxing lyrical about California's legendary In N Out Burger chain, but most of us have never been lucky enough to try one ourselves as we haven't ever ventured out of California.
Featured Image VIA
Well, that might change today if you're lucky enough to live in London and have an extended lunch break, as In N Out Burger are opening up a pop up restaurant from 11 – 3 in Swiss Cottage at Estancia Brasil Steak House, 117 Finchley Road, NW3 6HY. That's a bit out of the way for me, but I think it probably would be worth it to be honest to get my hands on one of those delicious animal style double cheeseburgers, don't you?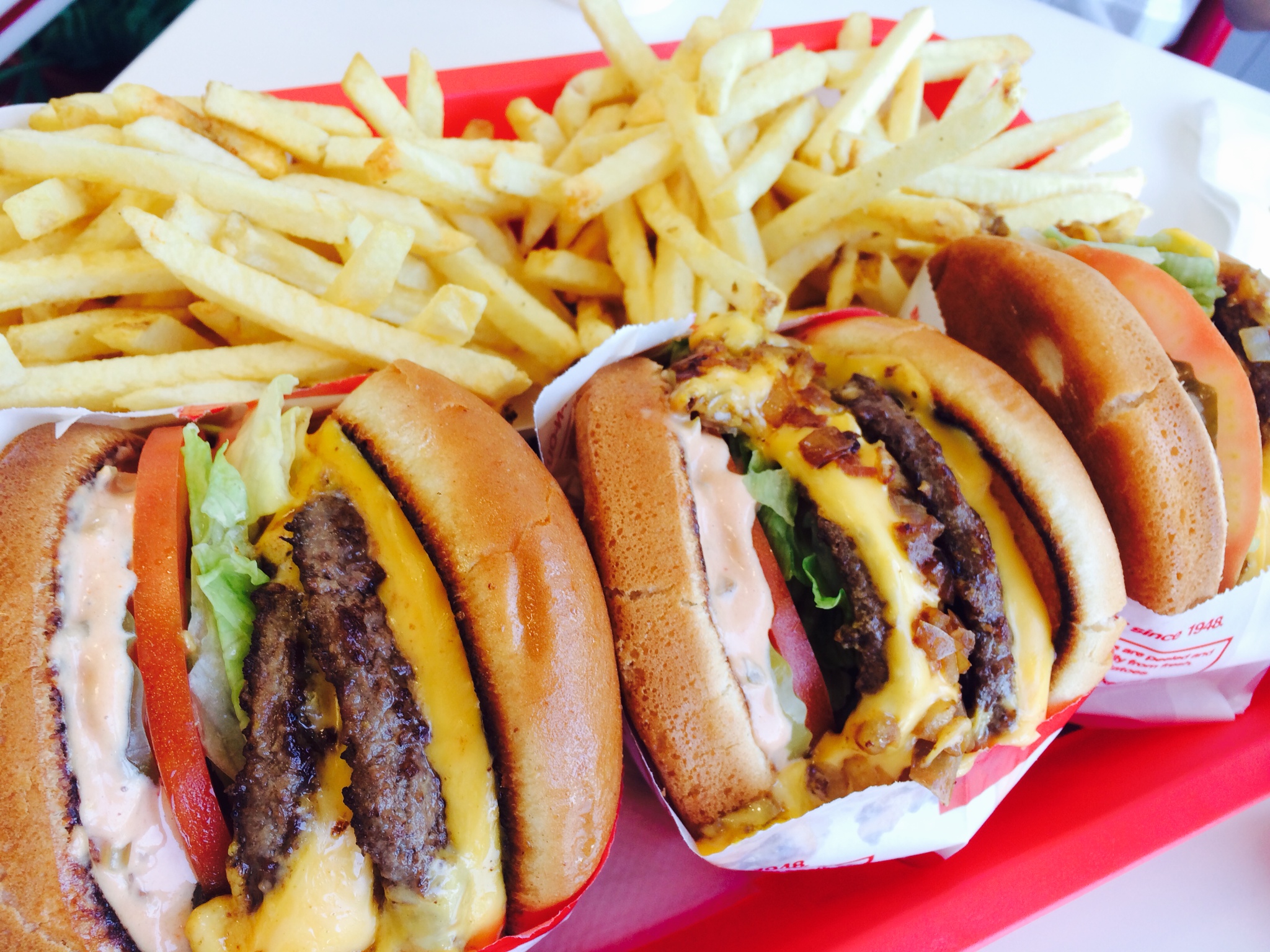 I can see the place being completely and utterly rammo though. My flatmate was telling me about how it happened about five years ago and they didn't even bother publicising it and just let social media do the talking – there were lines around the block and a lot of people didn't even get to eat a burger because they ran out. Advise heading there right there as soon as you've read this to be honest. Will probably be worth it.
Alternatively, you could just check out these three brand new burgers from McDonald's. Yeah, gonna call in sick tomorrow actually.