Lee Ryan is sticking to his guns after claiming the devil controls the government and that coronavirus is part of a plot for the government to indoctrinate and microchip us.
Featured Image VIA
In since-deleted Instagram posts, the Blue singer shared an image of a hand being injected by a hand wearing a latex glove, and an X-ray of a hand with a microchip inside.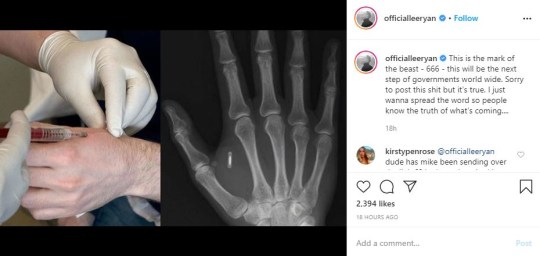 He wrote:
This is the mark of the beast – 666 – this will be the next step of governments world wide.

Sorry to post this shit but it's true. I just wanna spread the word so people know the truth of what's coming…
He also mentioned the 5G mobile network, which many conspiracy theories suggest is responsible for the pandemic:
5g…that's all I'm saying.

Funny how they don't mention 5g…and I'm not going to apologise for my religious beliefs…. god bless you all – amen.
He shared this image as well which I guess suggests that he's more naturally woke to this stuff than everyone else?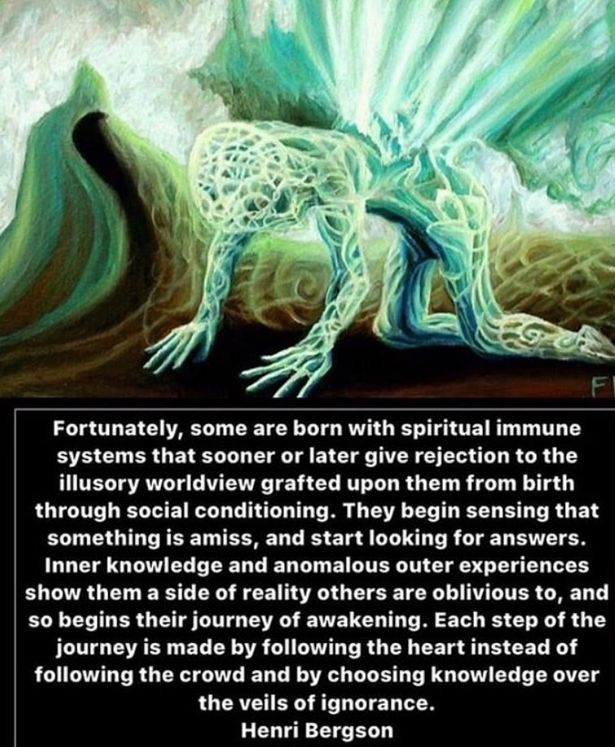 Aside from that, Lee has been putting on some fire living room solos to entertain the Blue fans in quarantine:
Despite facing a ton of grief and losing loads of followers over his coronavirus conspiracy theories, Lee is holding his ground – so fair play to him on that. I mean he has deleted all the posts despite refusing to earlier, telling one fan who accused him of being on drugs:
I wasn't high or drunk thanks – and I won't be deleting anything . I've lost followers but that's the state of the world.

People can't fathom the idea of the lengths governments will go to. All you have to do is look at history – how they've lied to us through time to get whole nations to back wars through financial gains – young lives and family's destroyed through war to fill their own pockets.

It's not a conspiracy to think governments lie – that's just the truth and it always comes out later and the masses just go with whatever they feed us.
I don't think anyone is denying that governments lie, but it's one thing to say that and a little more far-fetched to say this is all some calculated plot to bring us under stricter government control. Sure it's possible – after all this pandemic has create prime conditions to allow the government to enforce more power and control over us. But that doesn't necessarily mean it was by design. I guess we'll have to wait and see whether Lee Ryan was onto something all along.
Never forget:
For Jeremy Corbyn's brother's theory that coronavirus was created by Bill Gates to cull world population, click HERE.
[h/t Metro]