The recent elevation of Laurence Fox from bit part actor to right wing commentator on a level with Katie Hopkins has been unexpected, but now that he's reached this status it looks like he's determined to stay there by going on as many weird and controversial Twitter rants as possible.
Featured Image VIA
This most recent on might take some beating though as he randomly decided to call people that he was debating with on the site paedophiles. Those targeted were 'Coronation Street' actress Nicola Thorp and CEO of Mental Health First Aid England and chair of Stonewall UK Simon Blake, as well as a couple of random people as well.
Here are the tweets in question: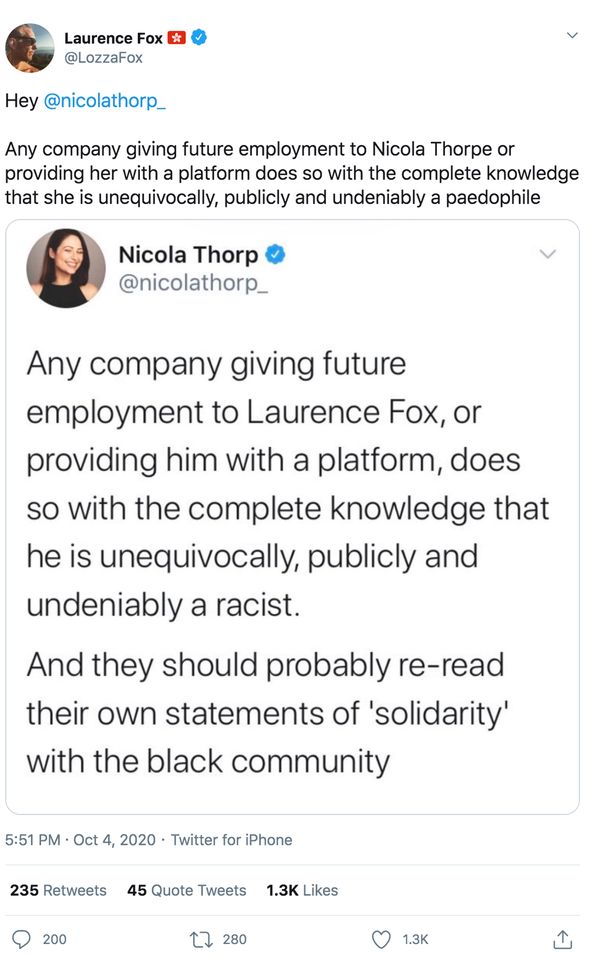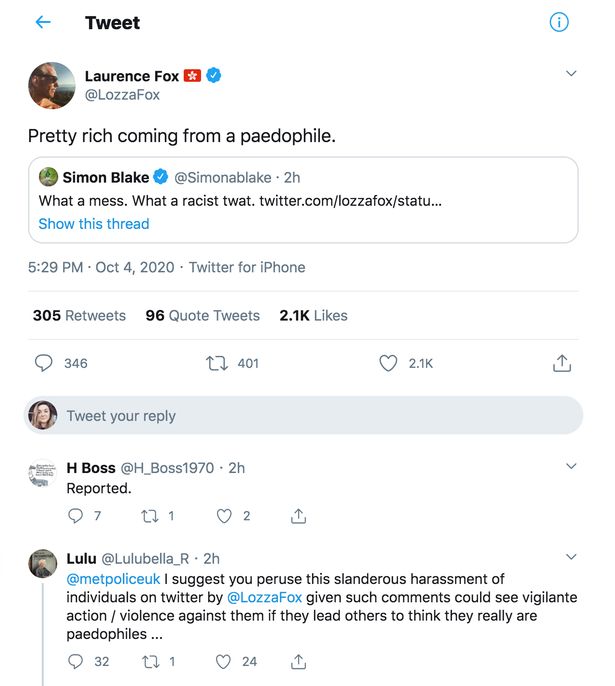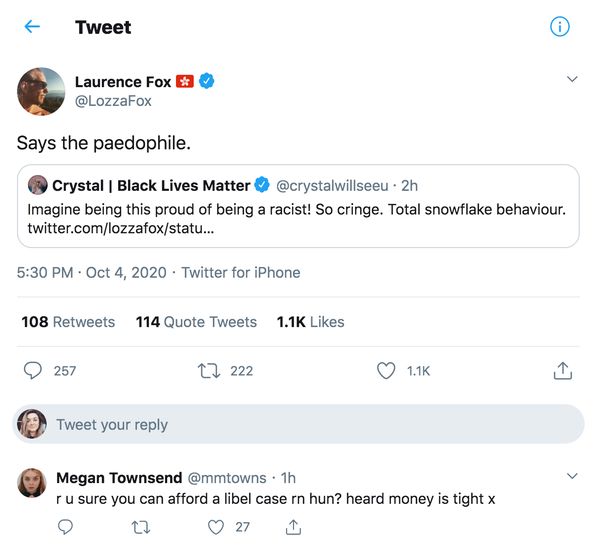 Fox was steadfast in his resolution not to delete the tweets last night, but after extended pressure and a night of reflection, he posted the following statement and deleted them:
— Laurence Fox 🇭🇰 (@LozzaFox) October 5, 2020
Yeah , I mean I can see what he was doing there as he clearly doesn't think he's racist despite some of his comments being interpreted that way, so figured that he would call other people paedophiles as a way of demonstrating how it was unfair how he was being demonised without any real proof. Not really sure if it was that wise of a tactic though as calling someone a paedophile without any proof is actually a serious crime.
I suppose we'll see how it pans out for him but I fully expect nothing to actually happen because it seems like people like this can do whatever they want and never get punished or affected by it. Just look at Trump and Johnson.
For more of the same, check out this story about the 'rise of dangerous men' who won't date woke women. Concerning.