Jeremy Kyle and Game Of Thrones seem to be all anyone can talk about this week and the majority of people aren't happy about either one.
Images VIA
The backlash against Jeremy Kyle might be more understandable considering someone actually died because of his actions, but it seems like the Game Of Thrones beef is much more vitriolic, with people bashing it all over the internet. Except of course for those people who revel in the fact that they've never watched it and are determined to tell everyone. Perhaps the most annoying people in the world.
There are a few people out there who liked the episode (I've read the comments), but the vast majority hated it and this has been shown in its rating on Rotten Tomatoes which is the go to authority when it comes to this stuff. It currently has a 49% Fresh rating which is a full 5% lower than the previous worst episode of the series, 'Unbowed, Unbent, Unbroken' from series 5. Here's what the current review of it says: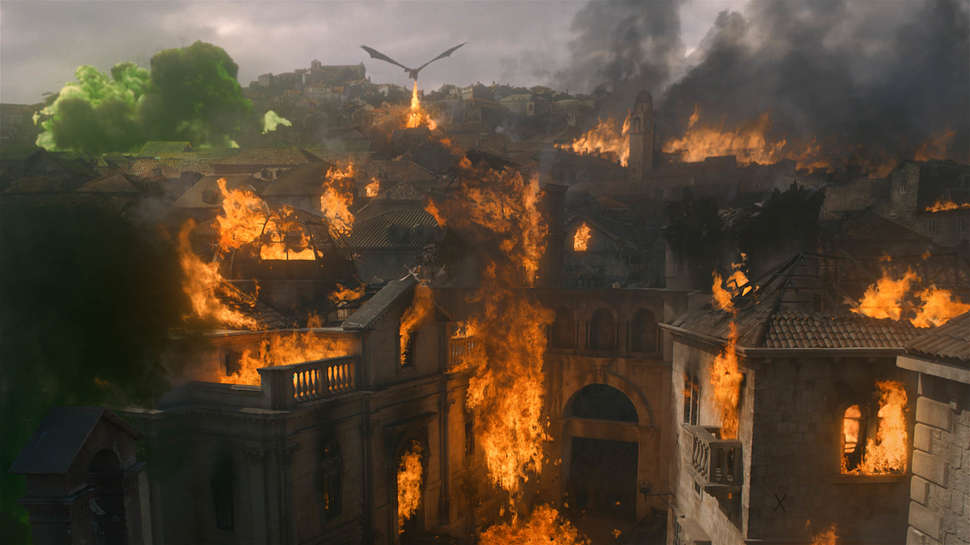 Death, destruction, and the deterioration of Daenerys' sanity make 'The Bells' an episode for the ages; but too much plot in too little time muddles the story and may leave some viewers feeling its conclusions are a little unearned."
Damn. And you know people are gonna hate on this more because it happened at the end of the series rather than somewhere in the middle where they can just forget about it and do something at the end. You would have thought that these guys would have learned the lessons from Lost, but it seems like they're determined to bow out on a whimper like that show. Ten years down the drain hey.
Even the cast themselves haven't really enjoyed the final season. Check out this supercut of them all failing to say positive things about it. Still – one episode left hey? Maybe they'll be able to bring it back.