A new era of British politics begins today as unelected Prime Minister Theresa May enters 10 Downing Street and the Camerons finally leave. If only it was under better circumstances though eh? I mean about the Camerons leaving, not about May becoming Prime Minister, obviously.
Images VIA
Larry the cat – who has lived in the residence since 2011 and operates as the chief mouser – won't be leaving with the former Prime Minister and his family though and will instead remain in his position as rat catcher extraordinaire. A Cabinet Office spokeswoman said the following:
It's a civil servant's cat and does not belong to the Camerons – he will be staying.

Larry has a strong predatory drive making him ideal for the role of chief mouser and we don't want to lose him.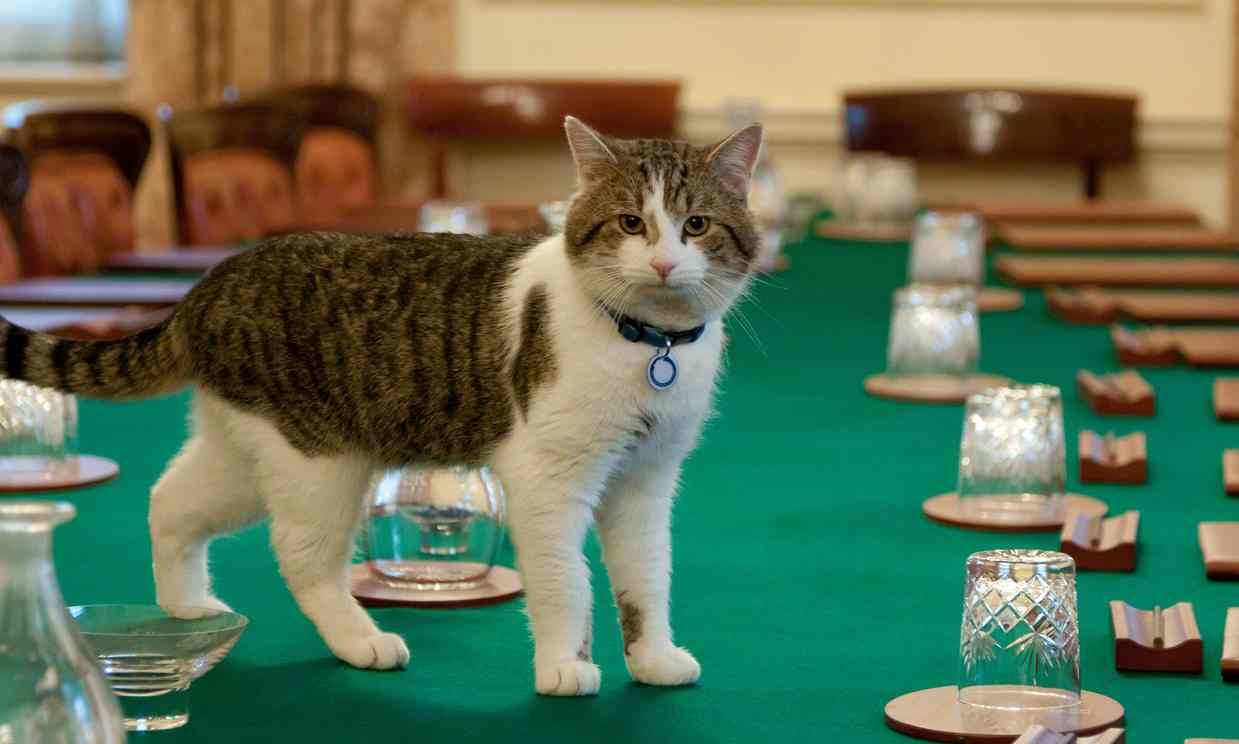 Larry was rehoused from the Battersea Cats and Dogs home in 2011 and was the first official mouser at 10 Downing Street since Humphrey retired in 1997. At the time, Alastair Darling tried to put forward his cat Sybil for the job, but despite being a renowned mouser she failed to settle and eventually returned to Scotland with him.
Clearly, with all the shit going on in the country at the moment right now, 10 Downing Street didn't fancy another Humphrey/Sybil situation and so put their foot down about Larry staying when the Camerons announced that they would be leaving. I'm sure they're probably gonna miss him but we don't need any more problems right now so I'm happy with the decision to let him stay.
Did you get a load of the evil Tory theme song David Cameron inadvertently created during his final press conference on Monday though?