Everyone loves that trick where you take a picture of your Wetherspoons table number and then put it on social media and pretend it's your birthday and see what turns up, but one guy definitely took it too far after he shared his table number with his 880,000 TikTok followers, 25,000 Twitter followers and 39,000 Instagram followers.
Featured Image VIA
Social media celebrity Max Baledge was hanging out at the Moon Under Water branch of the famous pub on Leicester Square when he decided to play the prank, but it didn't go to plan as staff were inundated with over 100 orders to his table in 30 minutes and decided to kick him out. Max was then forced to issue the following grovelling apology: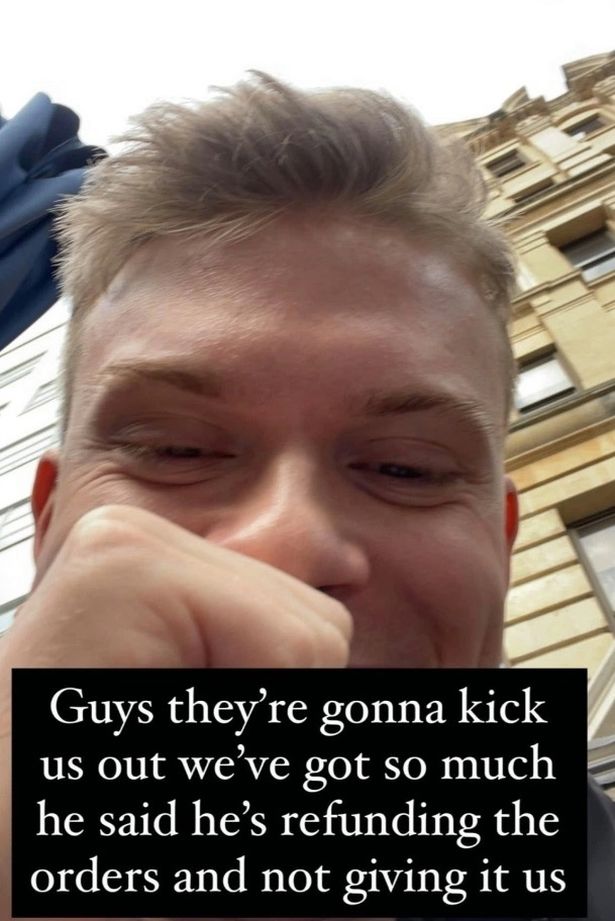 just want to fully apologise for my video yesterday.

I only ever want to make people happy with my videos and I genuinely did not think about it being a burden on the staff because I am stupid and was ignorant to my following.

This is all really new to me and even though the number of you that follow me is mad (and I am so [grateful]) I genuinely did not think that many people would buy things.

Despite this I also filmed the staff member which was not okay AND I was mega defensive on here which is also not OK.

I'm just genuinely a childish idiot at times and whilst I always try to use my platform to spread happiness and make people laugh I messed up here.

I understand some people might think this is an overreaction but it genuinely makes me upset that I have come across as disrespectful when I never want to be that.

The amount of threatening comments/messages I've got have been really overwhelming, but I understand why people are upset.

Love you all lots and sorry if I made you think I'm a t***.
That's not really that great an apology is it and it kinda sounds like he's probably just going to do a similar stunt in the coming days and blame it on 'being a childish idiot'. Grow up you loser.
The most shocking thing about all this though is that this guy literally posted his table number to almost a million people and only managed to get 100 people to buy him a drink? I barely have 500 followers or something and when I posted up my table number once I managed to get about 5 so that kind of says it all about him. Clearly people are only following him because they think he's an absolute dickhead and want to laugh at him and not because they think he's cool or anything. Loser.
For more of the same, check out when they found poo particles in the ice at Wetherspoons. Gross.