Kylie Jenner has been on a roll ever since Forbes announced she had become the youngest self-made billionaire in history at age 21 last year – eclipsing her sisters' accomplishments, at least financially.
Featured Image VIA
It was almost going a little bit too well for her, and sure enough, Forbes have today taken Kylie Jenner off their billionaire list and revealed she lied about her net worth and forged her tax returns to make it look as though she was more than just a lowly multi millionaire.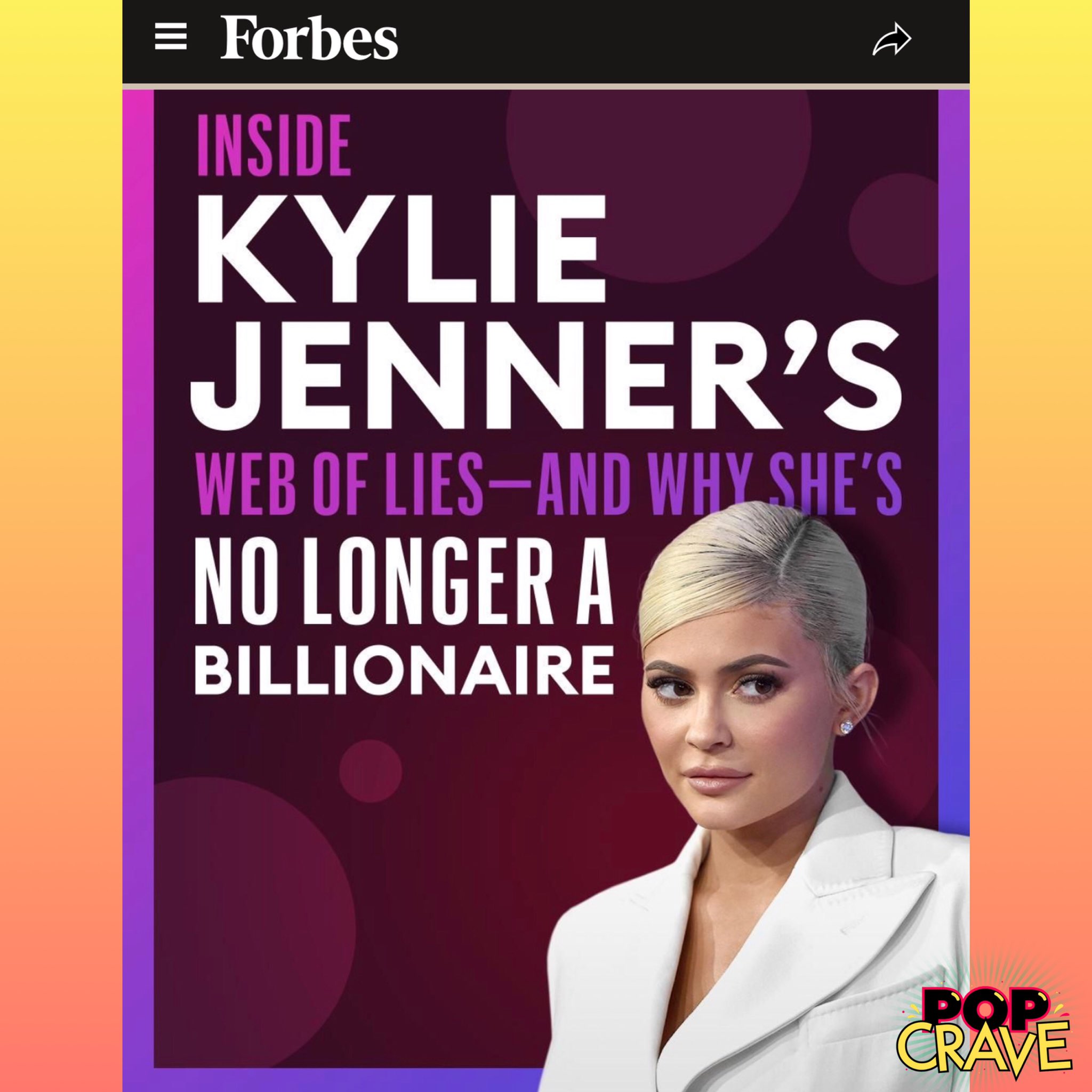 Here's the thing though – Kylie Jenner did sell 51% of her cosmetics company Kylie Cosmetics for $1.2 billion this past January, so you have to give her credit for that. She personally pocketed $340 million after tax from the sale, which is pretty immense.
However, based on the impact of COVID-19 on beauty stocks and consumer spending and after speaking with a handful of analysts and industry experts who also found the Jenners' claims implausible, Forbes have now decided to strip Kylie Jenner of her billionaire status. Is life unfair or what?
Forbes wrote:
More likely: The business was never that big to begin with, and the Jenners have lied about it every year since 2016—including having their accountant draft tax returns with false numbers—to help juice Forbes' estimates of Kylie's earnings and net worth. While we can't prove that those documents were fake (though it's likely), it's clear that Kylie's camp has been lying.
I'm gonna go ahead and assume this was Kris Jenner's idea to make sure everyone thought her 21-year-old daughter was a billionaire and not a millionaire. But hey, Forbes' new calculations don't leave her too far off, relatively speaking:
Forbes has recalculated Kylie's net worth and concluded that she is not a billionaire. A more realistic accounting of her personal fortune puts it at just under $900 million, despite the headlines surrounding the Coty deal that seemed to confirm her billionaire status.
Kylie has responded on Twitter:
what am i even waking up to. i thought this was a reputable site.. all i see are a number of inaccurate statements and unproven assumptions lol. i've never asked for any title or tried to lie my way there EVER. period

— Kylie Jenner (@KylieJenner) May 29, 2020
"even creating tax returns that were likely forged" that's your proof? so you just THOUGHT they were forged? like actually what am i reading.

— Kylie Jenner (@KylieJenner) May 29, 2020
but okay 🤍 i am blessed beyond my years, i have a beautiful daughter, and a successful business and i'm doing perfectly fine.

— Kylie Jenner (@KylieJenner) May 29, 2020
i can name a list of 100 things more important right now than fixating on how much money i have

— Kylie Jenner (@KylieJenner) May 29, 2020
That's the spirit, Kylie! Love how she says she can name 100 things more important right now than fixating on how much money she has, immediately after fixating on how much money she has. That's the stuff billionaire brains are made of indeed.
For simpler times, here's a video of Kylie Jenner twerking to the Carole Baskin song.