On Sunday we were all fairly shocked but not that surprised to hear that England and Manchester City star Kyle Walker had been busted during self isolation for hiring prostitutes to come over to his house for a three hour sex party, but we weren't quite sure what the consequences for him were going to be.
Featured Image VIA
Well, turns out that they're probably worse than he could ever have imagined. Not only are Manchester City going to fine him £250,000 – that sounds a lot but probably isn't all that for someone like him – but Gareth Southgate has effectively called time on his England career due to his antics.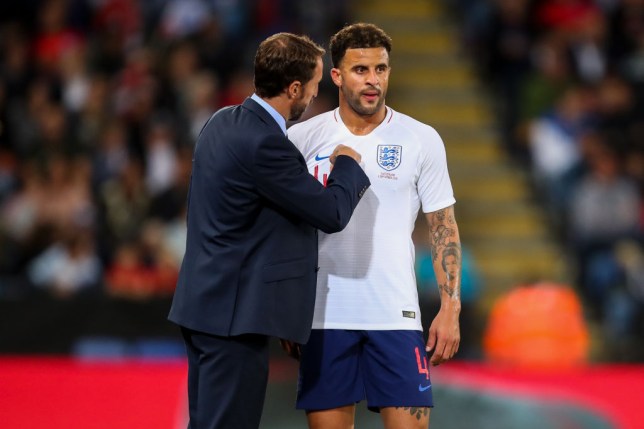 The Daily Star has reported that Southgate has been left 'seething' by Walker's actions and feels they have not lived up to the standards expected from an England international and as such has refused to consider him again in the future. In fairness, he hadn't even picked him for the last six squads – preferring Kieran Trippier, Aaron Wan-Bissaka and Trent Alexander-Arnold – but he hadn't exactly closed the door on him and he had been a key part of the squad that reached the World Cup semi final in 2018.
It seems like he won't be adding to his 48 England caps though. Can't really blame Southgate for coming down hard on him about this – still haven't forgiven him for getting outmuscled by Perisic in the semi myself to be honest – but I suppose it's a sad way for anyone's England career to end. Hopefully it's a lesson to all other players to not be so damn stupid.
For more of the same, check out all the details about Walker's sex party here. Really dropped the ball with that one.