Following new unreleased photos of Kurt Cobain's suicide scene and a handwritten note that was also found on the premises, people are still cashing in on the demise of the Nirvana frontman 20 years later with these super slick Kurt Cobain suicide note T-shirts: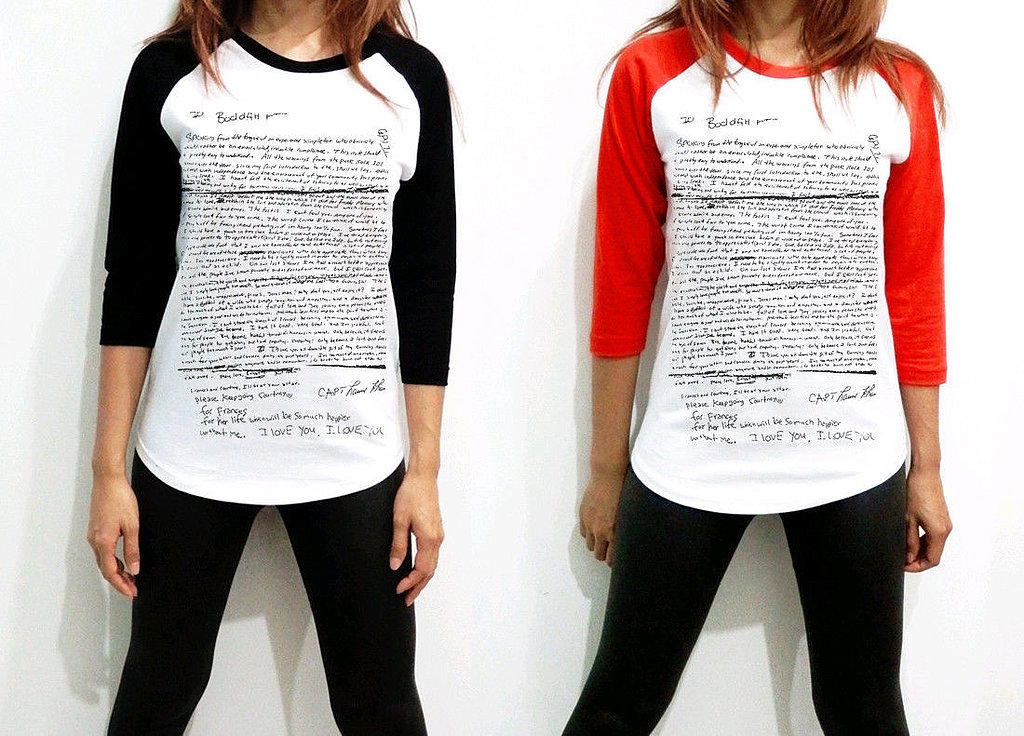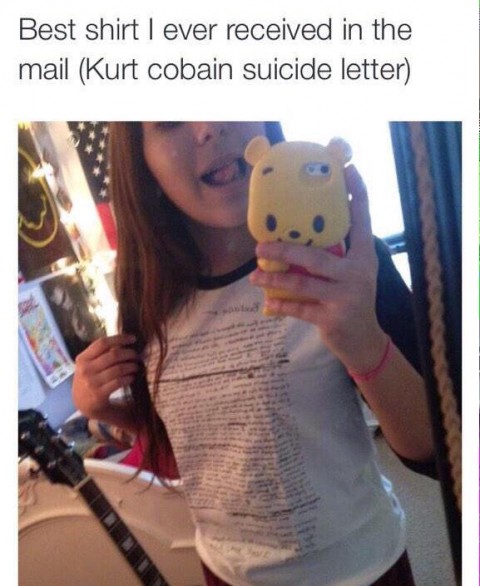 (No doubt the girl with the Winnie The Pooh iPhone case is a huge Nirvana fan.)
A Redditor caught wind of the T-shirts last Monday and there was such a fuss kicked up that they've all been removed from eBay and Etsy; so too bad if you wanted one. Still it really is a sign of the times when young people in 2015 are taking near-death selfies, setting themselves on fire, and now casually rocking suicide notes as fashion statements.
I wonder if they'd wear the same shirt if it featured one of these 9 strange suicide notes from people who weren't so famous.