The feud between famous YouTube brothers KSI and Deji has continued to grow in intensity, and this week it may have gone just a tad bit too far.
Featured Image VIA
It seems the two fell out a while ago and stopped making videos together, instead just doing their own thing on their respective channels. Then last month Deji posted a video accusing his brother of mental and physical attacks on him, even sleeping with a girl that he knew Deji really liked, causing KSI to lose loads of followers and his own to skyrocket.
KSI then posted a response rejecting many of the allegations Deji had made. While he apologised for some of his behaviour, he suggested that Deji was making it out to be a lot worse than it was.
A bunch of KSI fans then piled on Deji, which has apparently been going on for years, prompting Deji to release this video the other night.
At about 8:20 in, he goes into utter meltdown:
Yikes. Probably for the best that Deji comes off social media for a while and tries to sort his head out. Big bro KSI is trying to reach out to end their long-running feud, but no such luck:
I want to talk to you but you've blocked me on everything. Please DM me @Deji

— KSI (@KSIOlajidebt) June 18, 2019
How can I help a man that doesn't want to be helped…

— KSI (@KSIOlajidebt) June 18, 2019
First it was Christmas that was taken, now it's my birthday. My brother is literally making my life hell. I talk to him to try and get professional help to help fix our situation and he refuses, So what can I fucking do? Fuck my birthday. Fuck it all.

— KSI (@KSIOlajidebt) June 19, 2019
To be fair to Deji, it must be tough being in the shadow of your more famous and charismatic older brother, but being related to KSI also gave him the platform to become a millionaire YouTube star. Now that it seems KSI is trying to make peace, why not try to patch things up?
Having said that, KSI's fans have been pretty ruthless to him: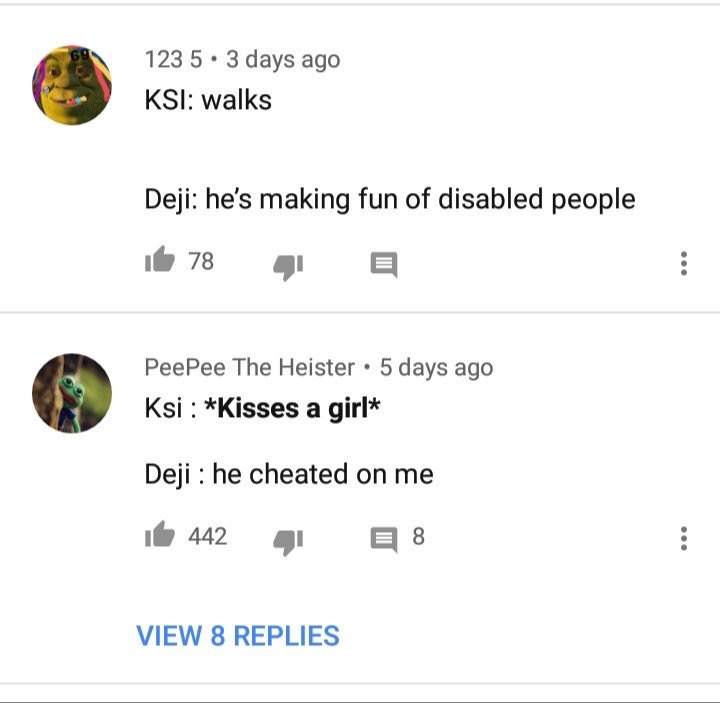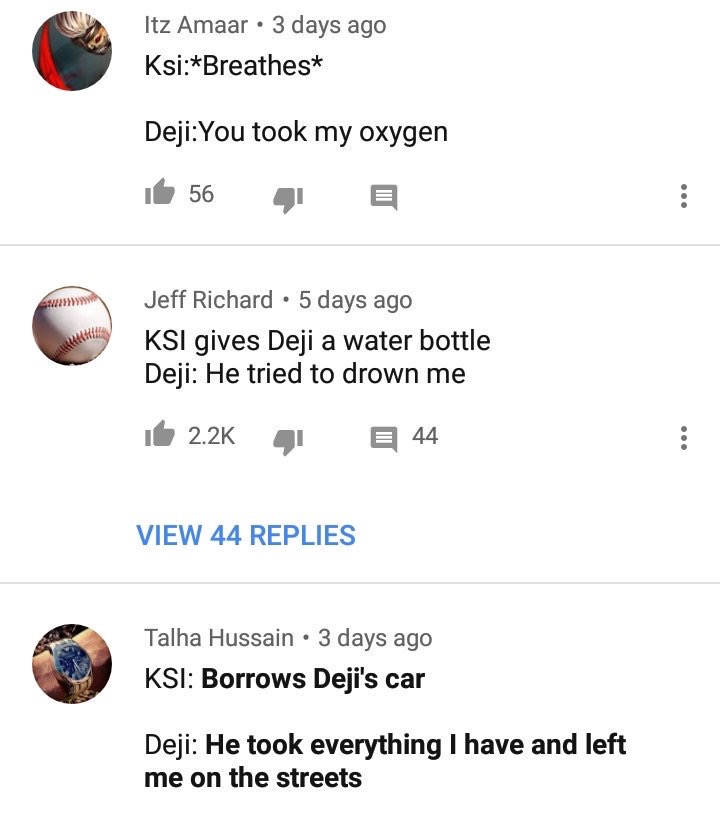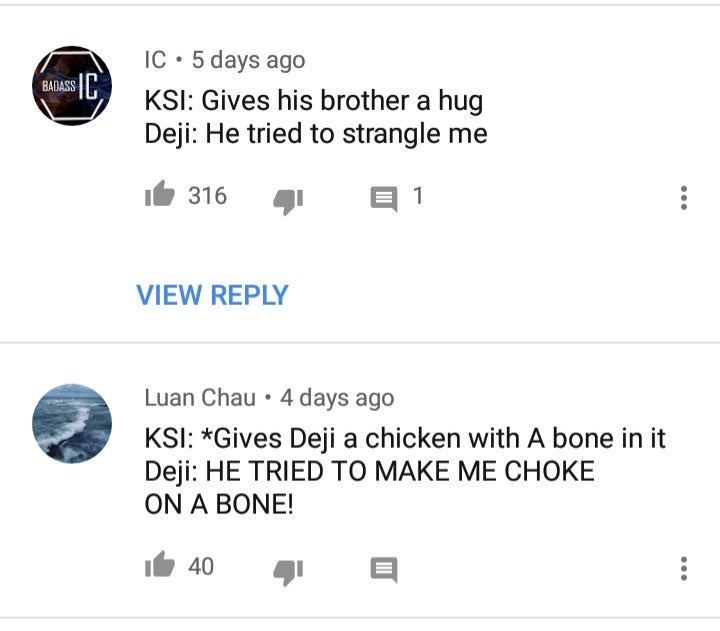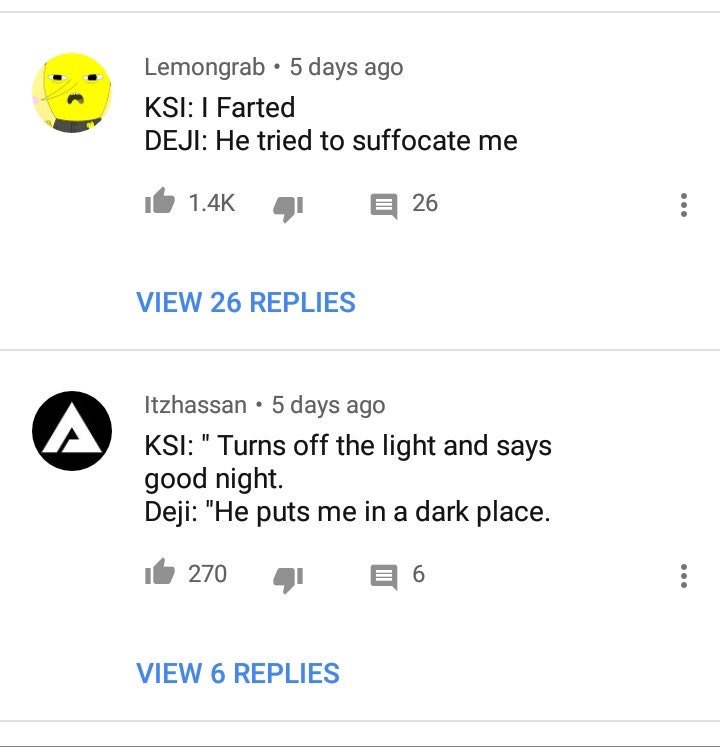 But it seems that now people are just concerned for Deji's mental health: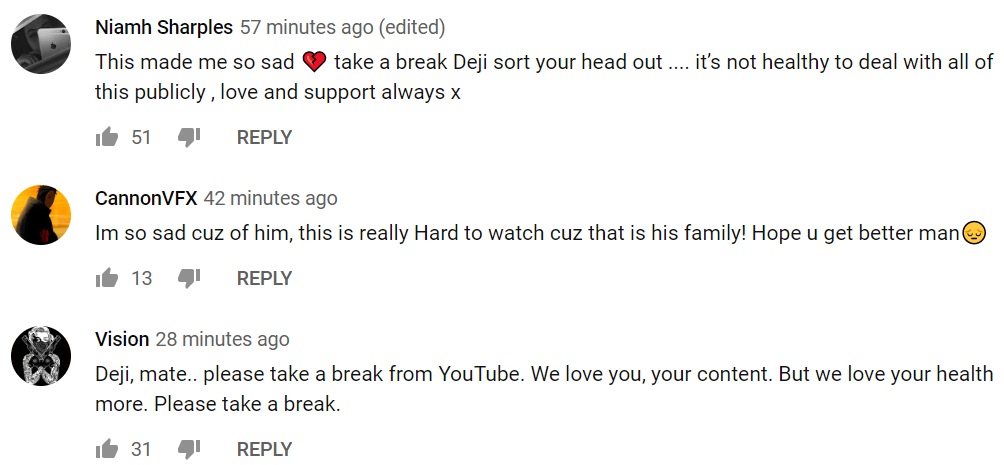 Have to agree with those comments there – let's hope the people around Deji are giving him the same advice and that he does what he needs to do to move on from this. Of course the cynical part of my brain thinks this could be an act from both brothers always looking for that viral goodness but if that's the case, give Deji a Bafta right now. Dude looks and sounds genuinely distressed.
And to think that it was only last year the two brothers were teaming up to take on Jake & Logan Paul in the boxing ring. Come on fellas, sort it out.