If you're up to speed on Game of Thrones (spoilers for last season if you're not), you know that the amazing Margaery Tyrell is in the process of manipulating the shit out of King Tommen (Joeffry's little brother and successor), and despite the dodgy age gap, they're fully getting it on in the bedroom too.
Every 16 year old boy's dream right? Well the actor who plays Tommen recently told MTV that he found the filming of the scenes "disturbing".
It was very disturbing. Normally when my stuff's on the telly, I don't watch my own bits. But this was such a big scene for my character, so I checked it out… I found out about that scene by reading the script, and I was really shocked. I didn't think it would have gone down like that on screen. I was nervous to just be pretend marrying Natalie Dormer.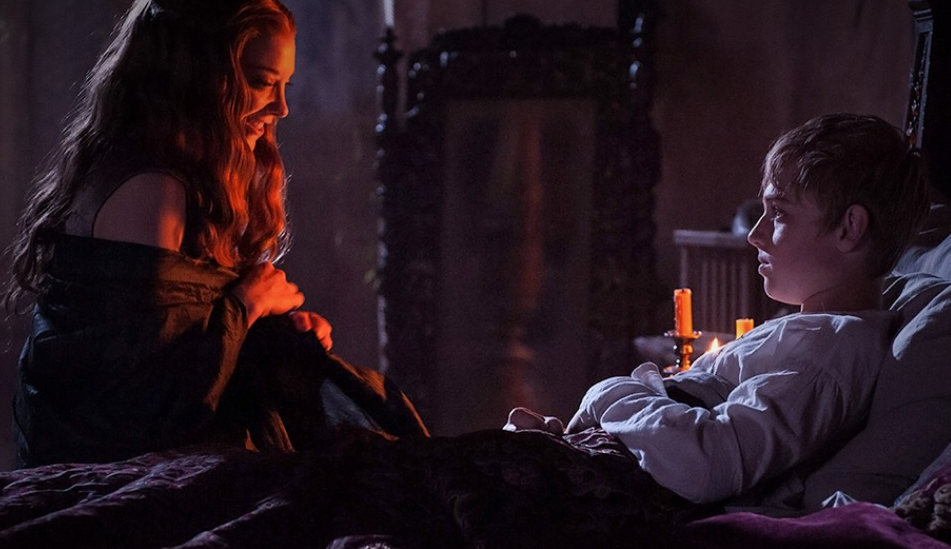 You what pal? Anyone who's see this Natalie Dormer mega post knows that this kid basically just slapped us all across the face. Saying pretend sex with her was "disturbing" and he "didn't think it would be like that." GTFO of here mate. Every kid your age dreams of hooking up with hot 33 year old women, some of them even do, but I can guarantee none of them are as smoking as Natalie Dormer. I can't even imagine if 16 year old me was asked to have pretend sex with Natalie Dormer. Sort it out Dean Charles Chapman, don't ever let us hear you complain about that ever again.