The King of Thailand may already have four wives at home, but he's chosen instead to self-isolate with a 'harem' of 20 women and a team of servants to keep him busy until coronavirus fucks off forever.
Featured Image VIA
According to The Independent, King Maha Vajiralongkorn, also known as Rama X, has booked out the entire Grand Hotel Sonnenbichl in the Alpine resort town of Garmisch-Partenkirchen, after the luxury hotel received "special permission" from the district council to accommodate his party.
News of the 67-year-old King's exploits has reportedly angered 'tens of thousands' of Thai people, who are risking 15 years in prison to criticise him online (that's the punishment for dissing the king over there). A Thai hashtag translated to "Why do we need a king?" has been trending on Twitter since. Better hope those are anonymous accounts making/liking/sharing those Tweets, using hidden IPs.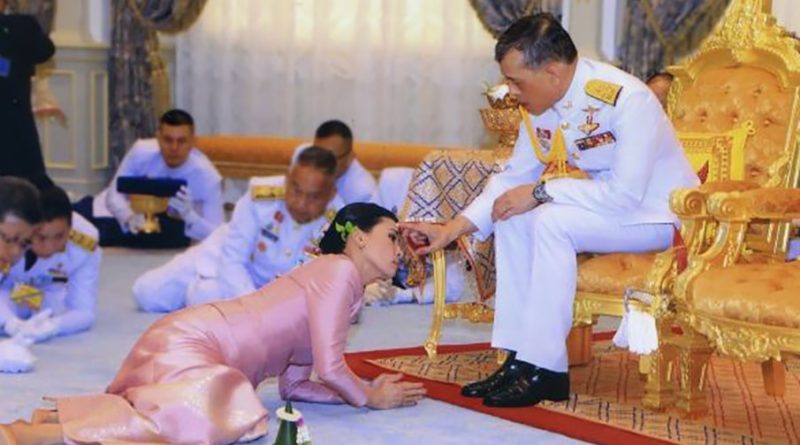 I guess that makes one person who isn't too bothered about having to quarantine/self isolate during the coronavirus era. Although I'm not really sure you can call it self-isolating when you've got 20 prostitutes living with you and a whole team of servants at your command. I'm just imagining this guy fobbing off his four wives during a pandemic to go live in a luxury hotel and hang out with a crew of Thai hookers instead. Lol – what a colossal asshole this guy must be.
He's so selfish and corrupt that Thai people are even risking 15 years in prison to chat shit about him on Twitter. Meanwhile at 67 years old he's probably the only at-risk person living at that hotel while these young prostitutes probably have no other human contact aside from sucking him off whenever he asks for it. Bet they can't wait to see the back of him and all.
Speaking of Thailand, coronavirus has also sparked a monkey gang war because tourists have stopped feeding them. What a disaster.