We all know that all the Kardashians are good for is (fake) tits. But now there are so many of them, it seems like it's a never-ending competition to see which sister can out-slut which.
Featured Image VIA
Kim always used to be the head of this game, what with her sex tape and all, but in recent years Kylie seems to be taking over, now that she's legal and can afford silicone and all that.
However, Kim being Kim, she's not letting motherhood destroy her whore status and she decided to prove that recently by going shopping in a see-through mesh top, combined with one of the weirdest fucking outfits we've ever seen. Please tell me she is heading for a meltdown.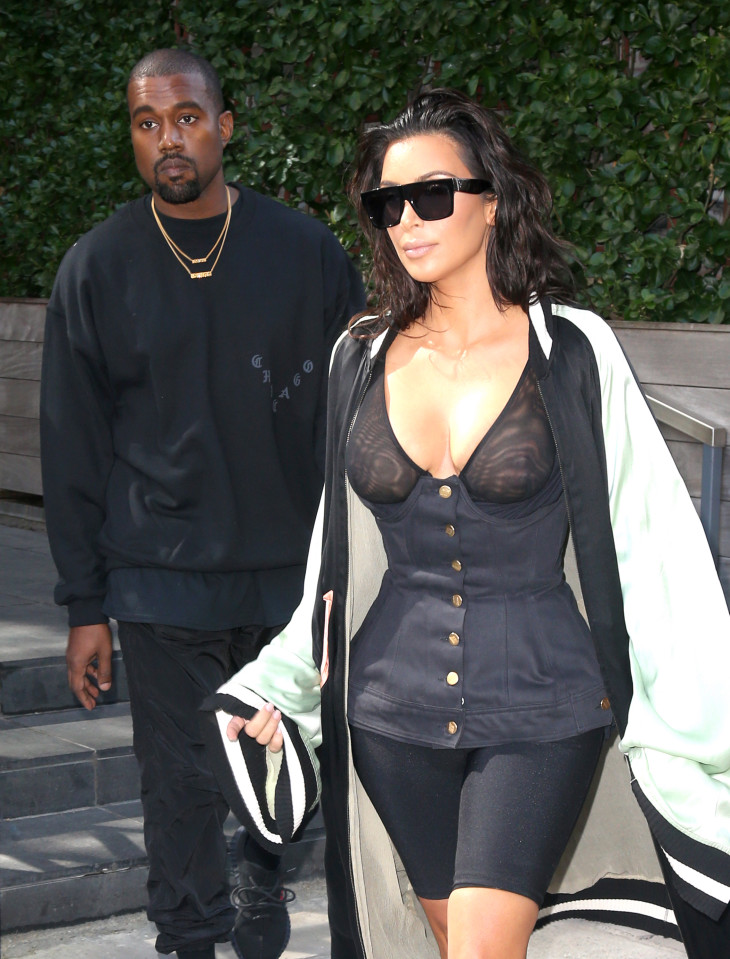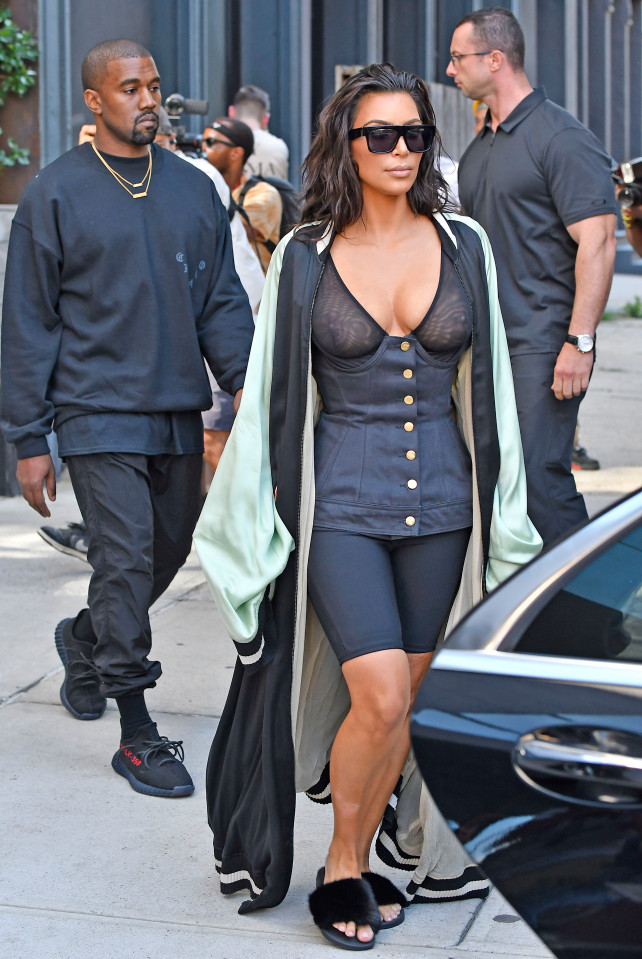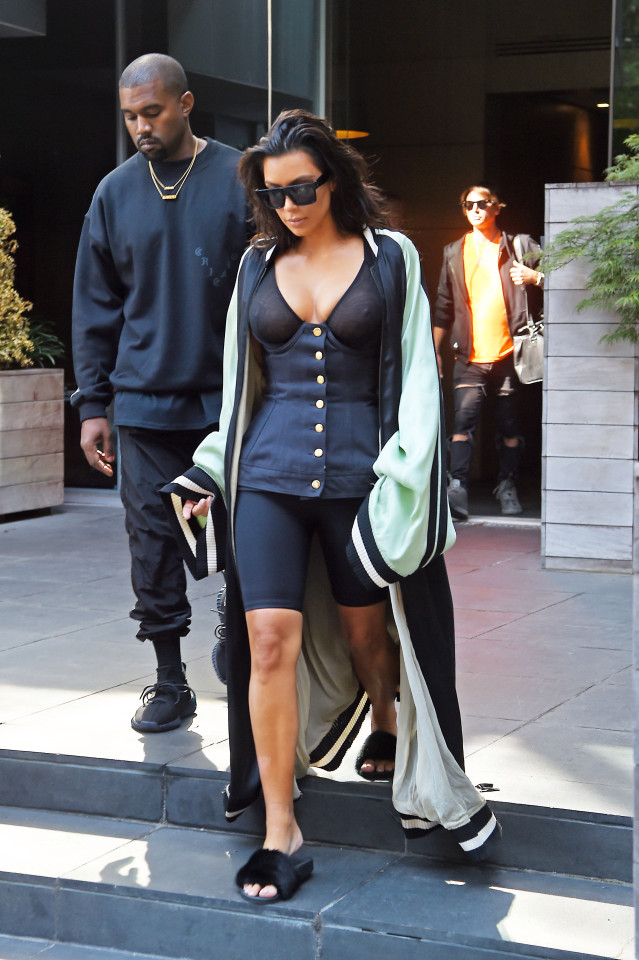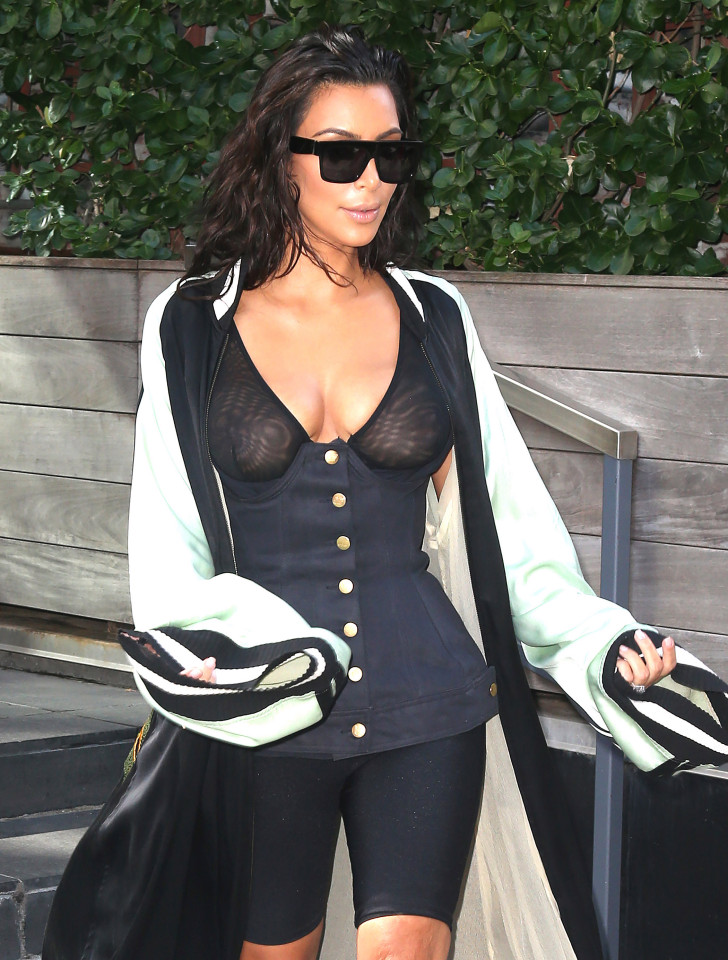 Yep. Kanye can style her up all he wants – she'll still be tasteless as heart.
Images VIA
To see the time Kylie tried the same trick, click HERE.