We first heard news about rumours that Kim Jong Un might have died back in April, but now it's being reported by a former aide to a previous president of the regime that he's in a coma and that North Korea have transferred power over to his sister.
Featured Image VIA 
Here's what Chang Song-min – a former aide to South Korea's late president Kim Dae-jung – allegedly said to South Korean media:
I assess him to be in a coma, but his life has not ended.

A complete succession structure has not been formed, so Kim Yo-jong is being brought to the fore as the vacuum cannot be maintained for a prolonged period.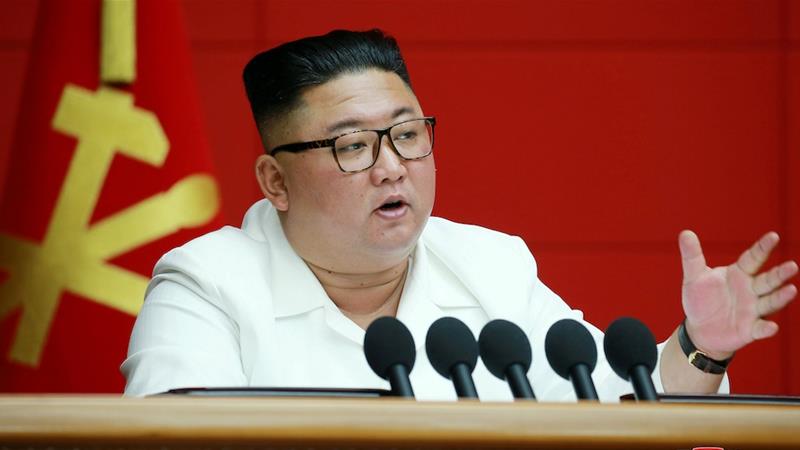 That sounds pretty definitive doesn't it? Speculation has soared over the status of Kim for the last year or so after he seemed to stop making public appearances and it was thought that he may have been in a coma or even dead following heart surgery. Doubt was even cast over a video of him appearing at a fertiliser factory to try and quash these rumours, with many of them saying that it was fake or footage from earlier on in the year.
I'm not sure if we can trust Chang Song-min given the nature of North Korean government, but if this is the case then it could mean major changes coming out of the regime. His sister is actually meant to be even more of a prick than Kim, so if you thought it might improve North Korea's relationship with the rest of the world then you would be completely wrong.
Don't believe us – take a look at some of the stuff she's been up to in the past. Absolute psychopath.