North Korean leader Kim Jong-Un's annual address from Pyongyang on New Year's Day was notable for one major reason this year – it seemed like the dictator's eyebrows had all but disappeared.
As you can see in the picture above, there's a massive discrepancy between the size of his eyebrows during the address and a couple of year's ago. It would appear that his stylist – or perhaps even Kim Jong-un himself – had got a little too pluck happy with his tweezers and decimated his eyebrows. Let's hope that nobody lost their lives over it, like when Kim executed his uncle's entire family because he suspected him of planning a coup.
You can see the evolution – or devolution – of his eyebrows below. Unfortunately it might take him three months to grow them back fully.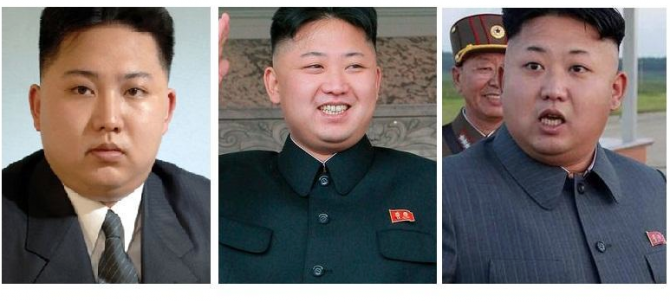 Sadly, the fact that his eyebrows are such a big talking point undermined some actual good news from the address – that North Korea might be heading towards some diplomatic negotiations with South Korea. It's still early days yet, but even just the idea of that is fairly significant and a welcome addition to world politics.