If you could guess what team Kim Jong Un supported, chances are you would choose a team picked by glory hunters because he just seems like that kind of person. And guess what? You would be exactly right.
Featured Image VIA
That's because it's today been revealed that Kim Jong-un is a massive fan of the Premier League and Manchester United in particular. The information was revealed by Italian senator Antonio Razzi (pictured below) who said that Kim had shared his allegiances in recent private conversations with him, saying the following: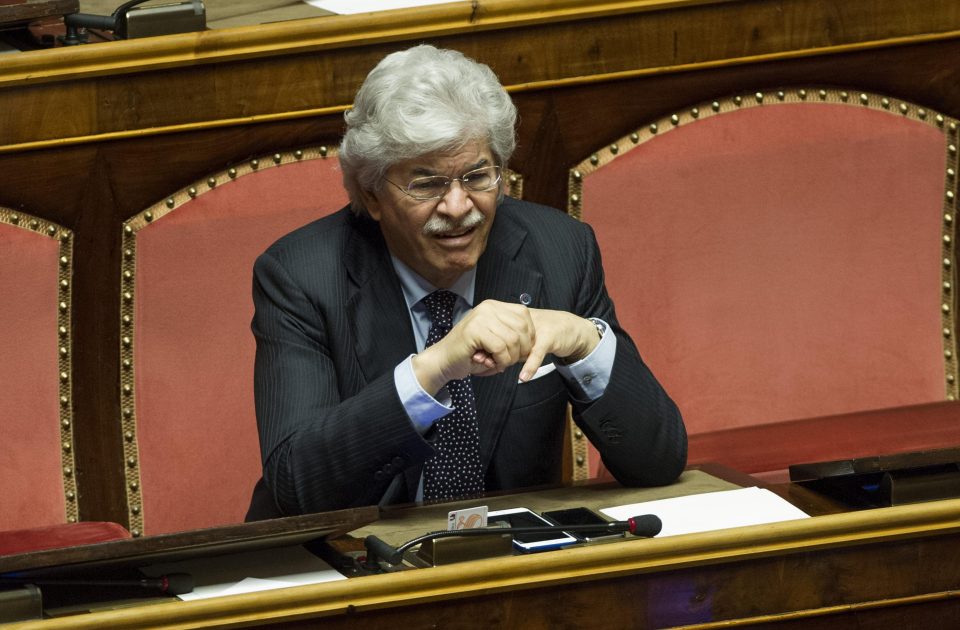 Kim is a big Manchester United fan it's true. He never compares himself to heroes like Eric Cantona or Zlatan Ibrahimovich though – there is only Kim.

Following the emergence of North Korean wonderkid Han Jwang-song in the Italian second tier with Perugia, Kim also believes that it's only a matter of time before North Korean players flood the Premiership.

He never misses an international tournament and has followed the sport for some time now, regularly being spotted at the San Siro whilst he was studying in Switzerland.
Well, I guess there's no arguing with that and it's pretty typical of a tyrannical world leader to be a glory supporter as well so I'm not going to question it. Fits the profile perfectly. Not sure how a North Korean player doing OK in the Italian second division is really indicative of them taking over the Premier League any time soon though, but I suppose it could happen.
In case you're wondering who the heck this Razzi guy is, I don't blame you either. Apparently he's some weird Italian senator who has achieved notoriety in his homeland after striking up a well known friendship with Kim. He's visited North Korea many times and been a guest in his house, which is when these conversations are said to have taken place. Bizarre.
For more Kim Jong-un, check out the child army he's preparing for war. Positive.