So it's been over a month since we reported on Chloe Ayling – the glamour model who was supposedly kidnapped in Italy by the infamous Black Death Gang, who threatened to sell her on the deep web.
Featured Image VIA
At the time, Lukasz Herba, 30, was arrested after delivering Ayling, 20, to the British Embassy on July 17th, six days after she was allegedly kidnapped. His 36-year-old brother, Michal Herba, was also arrested last month.
Many people at the time speculated whether Ayling was in fact just fame hungry, and whether her and Lukasz had simply planned the whole thing in order to make a bit of ransom money. Now it appears that we're closer to finding out the truth, as Michal appeared at London's Westminster Magistrates' Court on Monday to fight extradition and it was here that his lawyer claimed that the entire case could be a "sham" invented as a "publicity stunt".
George Hepburne Scott raised questions over the account given by Ayling, who claims she was drugged and bundled into the boot of a car after being tricked into attending a fake photoshoot in Milan on July 11:
There is a real risk that the entire case is a sham.

The same complainant, it seems, generated publicity from the fact she was nearby the scene of a terrorist attack at the Champs-Elysees in Paris.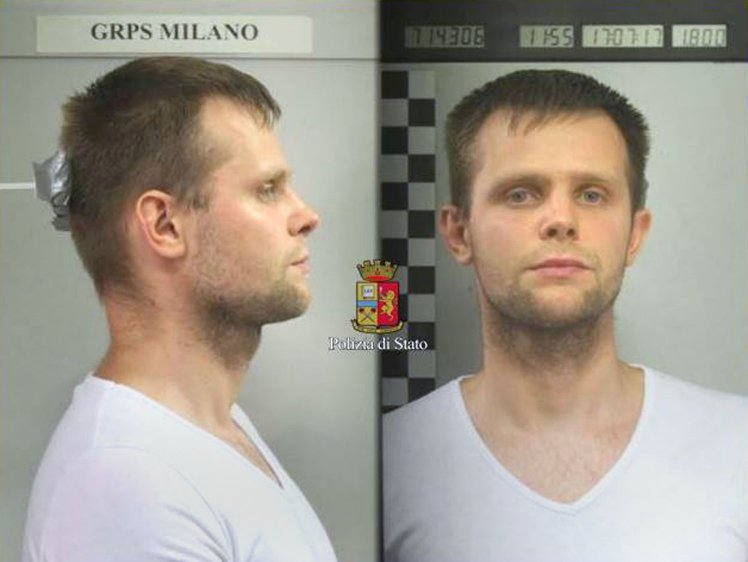 Scott also pointed out that Lukasz and Ayling had been out shoe shopping and were seen laughing together in public during the time that she was supposedly kidnapped.
It would amount to an abuse of process of the court if there was any evidence to suggest this was a publicity stunt.

This case has a unique set of anomalies which might lead to the conclusion that the Italian authorities have been duped and that their process has been abused.
Well I guess he's saying what a lot of people are thinking. Question is, is he accurate in saying that Ayling collaborated with these guys to perform a publicity stunt, or is she really just the victim of a kidnapping ordeal gone wrong? I guess only time will tell. The judge will give his ruling on Friday – we'll keep you posted.
To read about the case from the beginning, click HERE.