(There are NO SPOILERS in this post beyond what's already aired on TV.)
Featured Image VIA
You may have got wind of the news that spoilers have leaked online regarding the endings of the final two unaired episodes of Game Of Thrones. Well… let's just say reaction from those who read them have not been great.
It seems that the Game of Thrones cast isn't too happy about how Season 8 ends either, as you can tell from the reactions of Missandei, Khaleesi and Greyworm when asked "are you happy with how things ended?" by this interviewer.
I'M FUCKING DONE I TOLD Y'ALL THERE REACTIONS WEREN'T GOOD pic.twitter.com/dZSHGwYrZz

— DRACARYS BITCHES (@daenerysthor) May 5, 2019
I don't think I've ever heard a less convincing "yes" than the one Missandei AKA Nathalie Emmanuel gives in that interview. I mean just look at this face: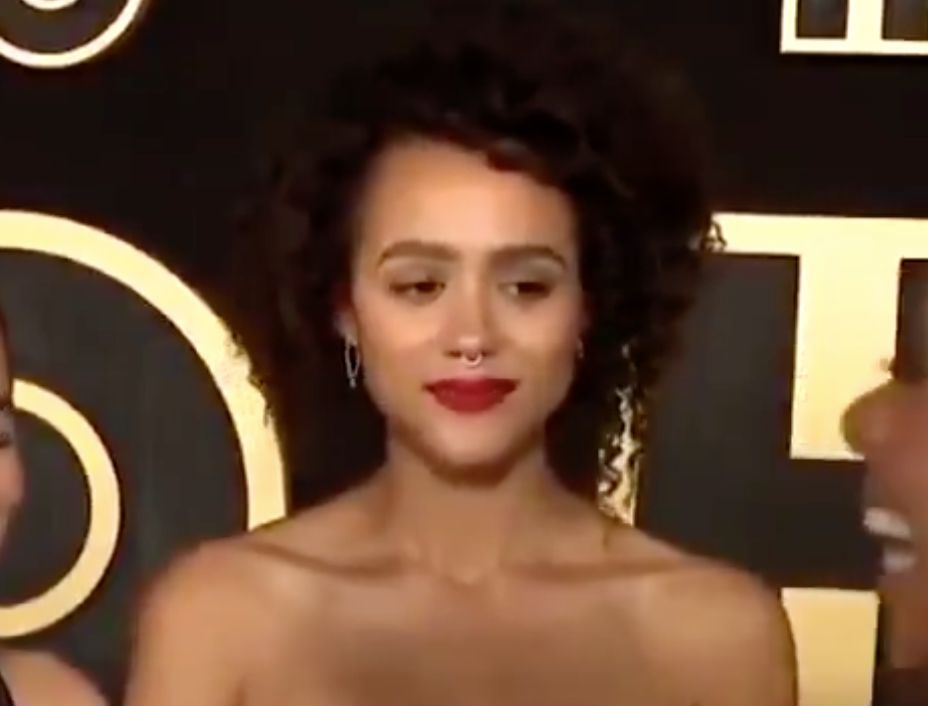 And after all we just watched her have her head chopped off by The Mountain in episode 4 – of course she's not happy with how things ended. 
Daenerys AKA Khaleesi AKA Emilia Clarke meanwhile doesn't hide what she's thinking at all. She could barely find the words in fact. In the end she gives what I think is fair to say a super sarcastic reply, so we can only imagine what happens to her character in the end.
So far though I think it's been a pretty good season even if been flawed in parts, like the randomly placed coffee cup in the last episode or the overly dark scenes in the Battle of Winterfell (which, according to the Game of Thrones cinematographer, is all your fault). Charming.