If you missed it earlier, Conor McGregor referred to Khabib Nurmagomedov's wife as a 'towel' in a since-deleted Tweet.
Featured Image VIA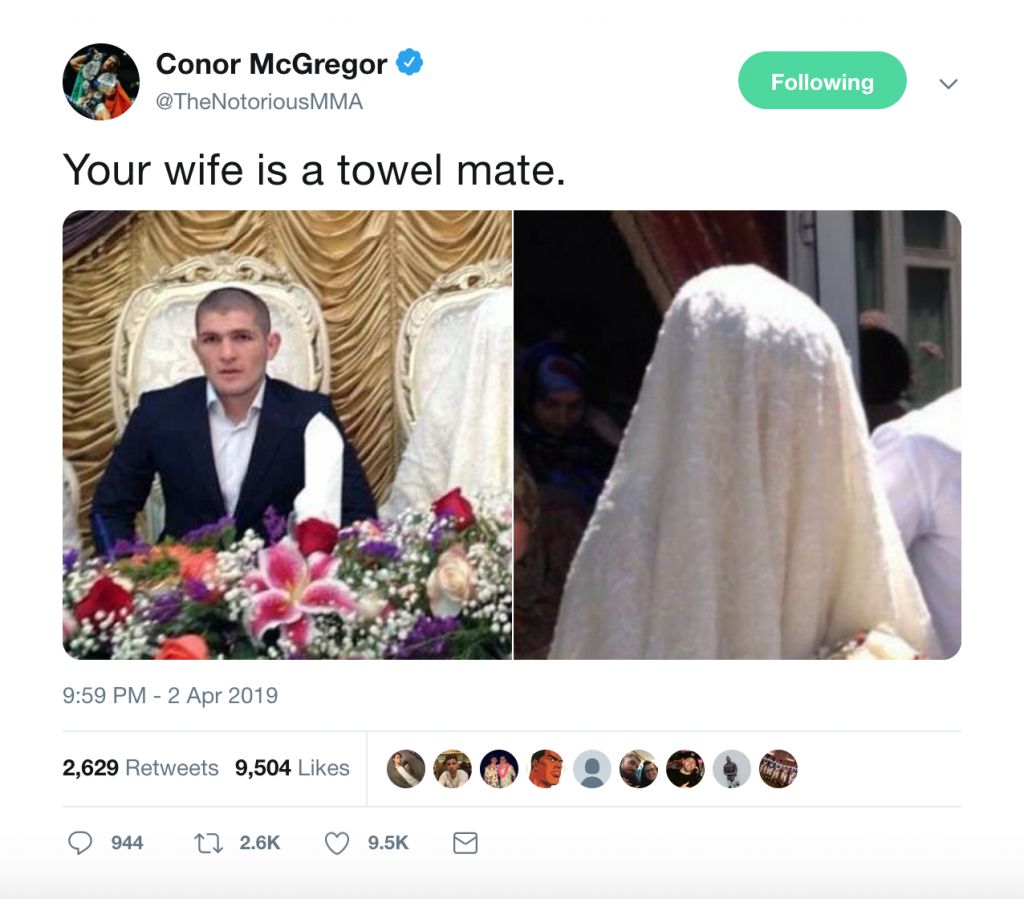 Kind of an outrageous thing to Tweet after Khabib made him his bitch at UFC 229, but I guess it was amusing if you take the racial connotations out of it.
Well the UFC Lightweight champion responded by sharing a photo with Conor McGregor alongside Terri Murray, a woman who says she was raped by McGregor and fathered his child.
Rapist, you are Rapist.
You are a hypocrite who is not responsible for your actions. Justice will find you.
We will see.@TheNotoriousMMA pic.twitter.com/317rLK5TVN

— khabib nurmagomedov (@TeamKhabib) April 3, 2019
Yikes!
Not to sound too dramatic or anything but I'm starting to think this is going to end really horribly for somebody. I mean these two were meant to settle their differences in the Octagon months back and literally seconds after Khabib won the fight fair and square, both men and their teams were beating the shit out of each other all over the arena.
Since then Conor 'retired' but how retired can he really be if he's sending Tweets like that to Khabib who is obviously happy to respond. This absolutely has to lead to a second fight. Let's just hope they don't literally kill each other before then, because we know both these dudes have some seriously dangerous and legit connections.
For McGregor's lengthy explanation as to why he lost to Khabib in the Octagon, click HERE.