KFC has just opened its first ever pub in Hammersmith, West London, where you can indulge in pints and order KFC straight to your table. The Old Suffolk Punch has been transformed into The Colonel's Arms; a classic British pub complete with big screens, beer… and KFC.
Just one problem though – it's only open until December 1st, so it's actually more of a pop-up/promotional thing. Which is probably a good idea because a pub serving KFC will probably have you in there every day like a cast member from Eastenders. Still, if it's successful enough, who knows? Maybe KFC can move properly into the pub game and fried chicken/beer combos will become a staple of the British pub experience.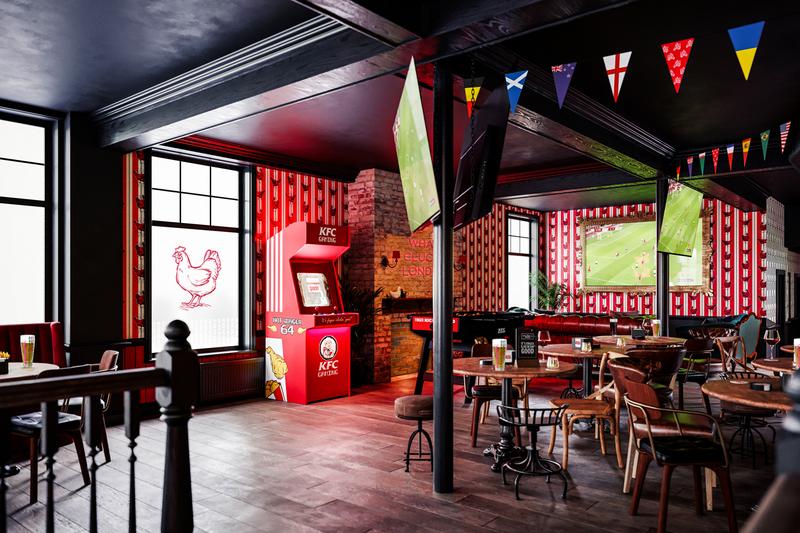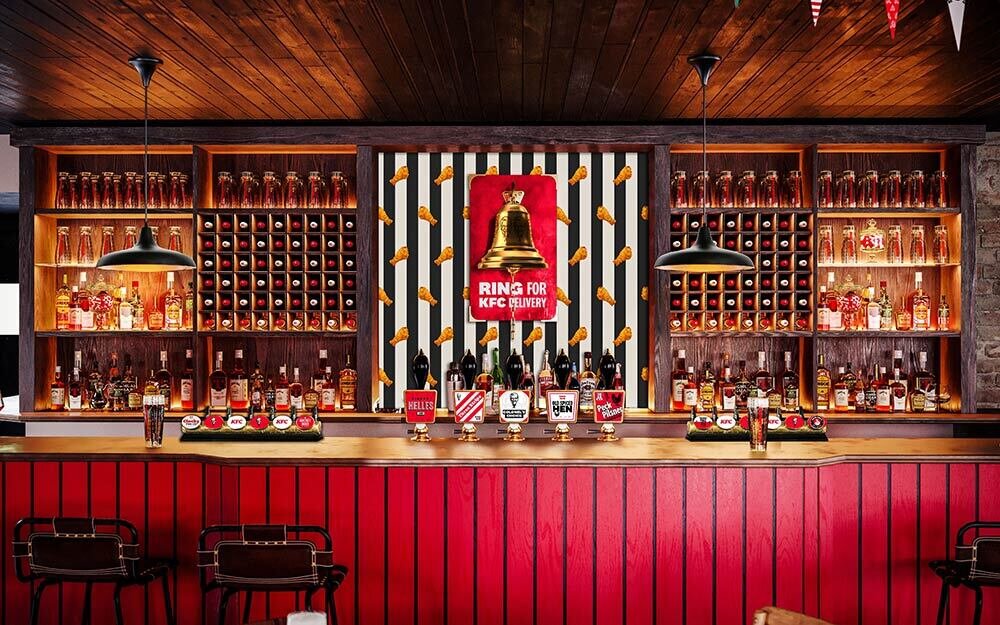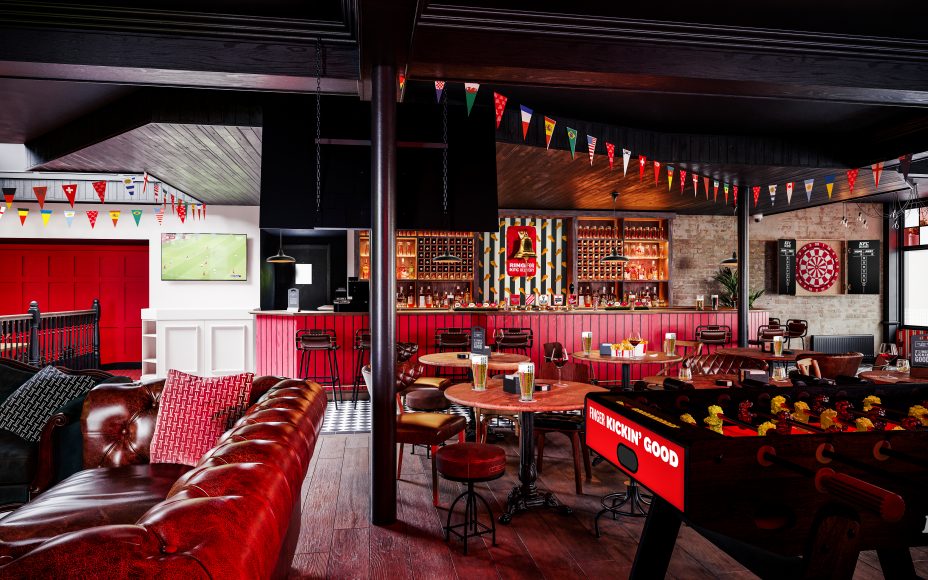 If you're thinking of heading down there, there could be space for walk-ins but it's probably best you book in advance on Eventbrite, which also gets you a KFC delivery plus a free drink. I'm guessing it will be busy all day long with the football on and whatnot. Otherwise, there's always Spoons. Sigh…
You can also cap off your evening at The Colonel's Arms by staying at the KFC-themed hotel in London. We can't get enough, clearly.