A 20-meal KFC order during lockdown in Australia led to a group of partygoers being slapped with a $26,000 fine for breaching coronavirus stay-at-home guidelines after police tracked the order back to a house party.
Featured Image VIA
The two-person order for about 20 meals' worth of KFC at 1:30AM last Friday raised suspicions among a group of ambulance workers who happened to be visiting the branch at the time. They notified police, who followed the delivery to a nearby Melbourne townhouse and discovered a whole bunch of people hiding under beds, in the garage and in the garden.
As per ABC News Australia, a total of 16 fines for breaching coronavirus restrictions were issued.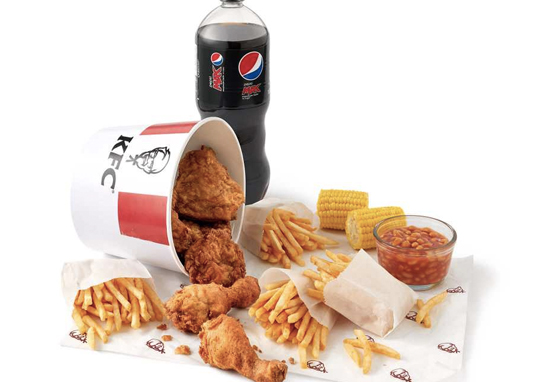 Welp, I hope they got to enjoy their food at least. What a shitty bit of luck for these Aussies who were having themselves a little party, probably drunk and high off their faces, and were really looking forward to tucking into some fried chicken at 1:30AM. Unfortunately for them they made their order at the exact time some nosy ambulance workers were in the store during the night shift, who then proceeded to grass them up to the police. Were they jealous they weren't invited to the party or what?
The end result? A hilarious scene where all the guests end up in the bedrooms, garage and garden hiding from police and then get slapped with a $26,000 fine for their troubles. That is one expensive meal indeed! Obviously they're all idiots for having the party in the first place during lockdown, but never in a million years would you think ordering some KFC would lead to a $26,000 fine. How unlucky can you get?
Why was the fine so big exactly? Well, according to Vice:
The state of Victoria, which is struggling to contain a devastating second wave of COVID-19, posted a record 288 new cases on the same day.
Looks like these guys and gals have well and truly been made an example of. At least it shows how seriously Australia is still taking this thing.
For the vegan mum left traumatised after KFC staff served her chicken and laughed at her for eating it, click HERE.