I've mentioned what seems like countless times how everyone seems to be going well and truly overboard for Christmas this year, but I really don't think that this latest offering from KFC is going to be topped in terms of ridiculousness.
This holiday period, KFC is offering you the chance to curl up with a loved one by the fireplace and inhale that incredibly festive smell of one of their restaurants, as they've put on sale some yuletide firelogs that are scented with that special 11 herb and spice mix that makes KFC KFC. Now you don't have to order KFC for that wretched scent to linger in the air for hours after you've eaten it – just throw another log on the fire and it should be present for the entire Christmas period. Rejoice!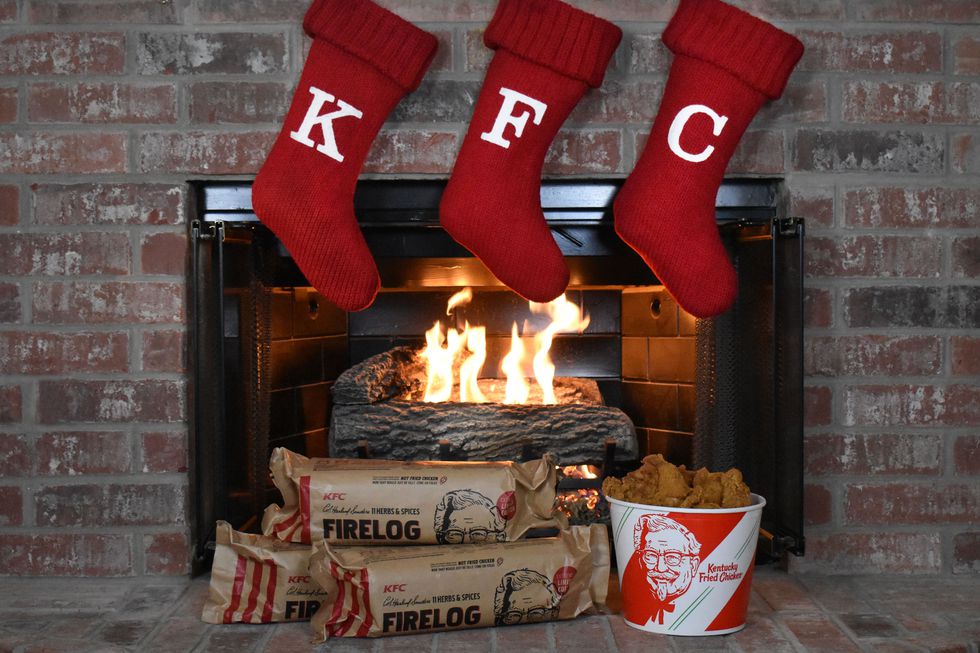 The logs look like they'll set you back $18.99 and it (unfortunately?) doesn't look like you'll be able to ship them over to the UK, so I'm sure that's Christmas ruined for everyone reading this. Alternatively, you could just buy a load fo KFC and let it fester in your lounge and probably achieve the same results AND have some cold chicken to eat whenever you feel like it over the festive period. You tell me who's the winner in that situation. Definitely not the Yanks.
For more KFC, check out their 'meat free' chicken – apparently available in the UK. Believe it when I see it.