I'm fairly certain that most of us thought that Kevin Spacey would probably never work again after he was pretty much accused of being a paedophile by several different people back in 2017.
Images VIA 
He's been on the scrap heap ever since, but it was announced a couple of weeks ago that he would star in a new low budget Italian movie named 'L'uomo che disegnò Dio' (The Man who drew God). Even more shocking given the nature of the allegations against him, Spacey will be playing a detective who is investigating an artist who is wrongly accused of being a paedophile. Who came up with that idea?
Despite the backlash against this decision, he looked like he was having a whale of a time as he rocked up for his first day of shooting. Spacey is filming on location in Turin and was pictured clinking glasses with fellow actor Robert Davi as well as walking around the city with his manager Evan Lowenstein in a face mask with Banksy's 'Girl With Balloon' mural painted on it.
A bunch of fans were also seen taking selfies with him which seems a bit weird given the natures of his allegations, but maybe they view stuff like that differently in Italy or something. Anyway, check out these snaps of him having a great time.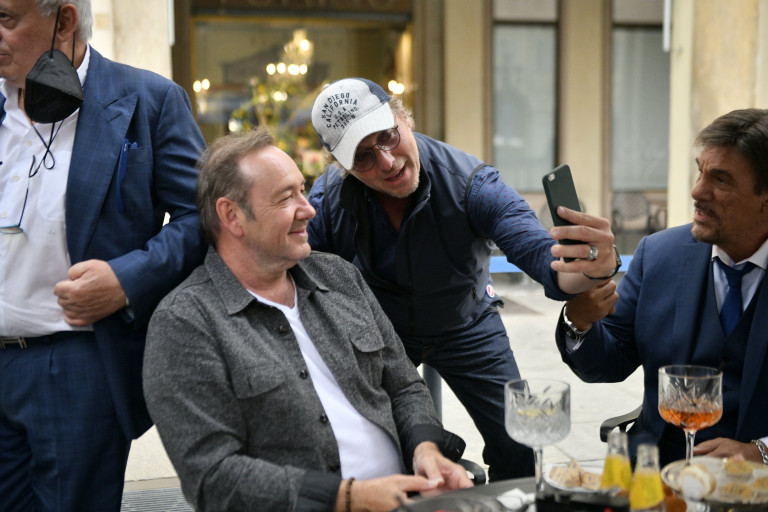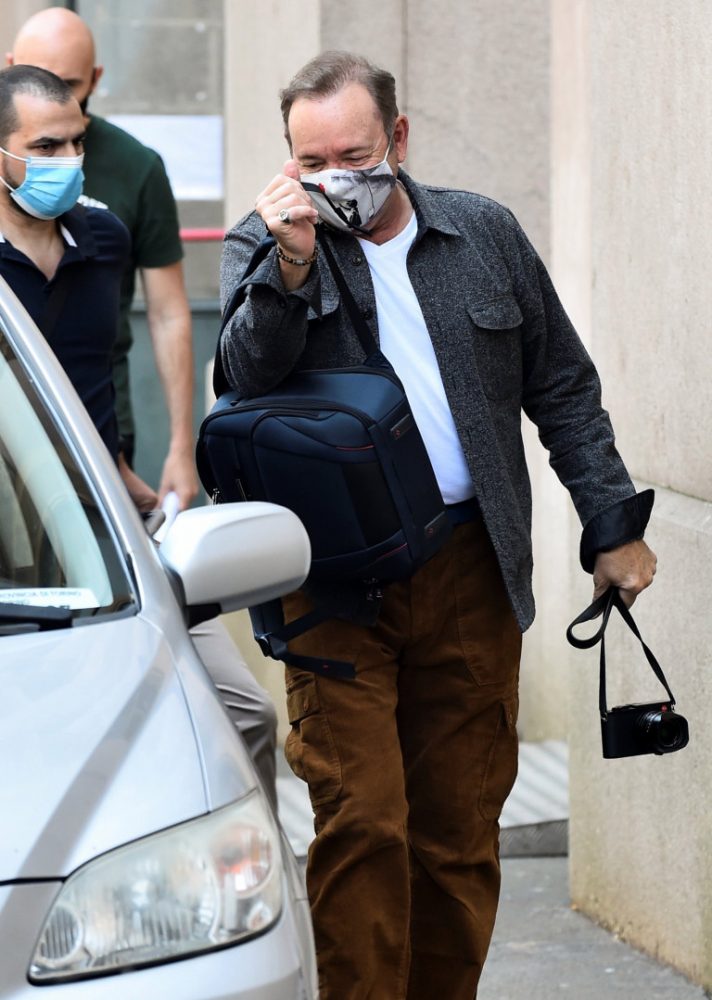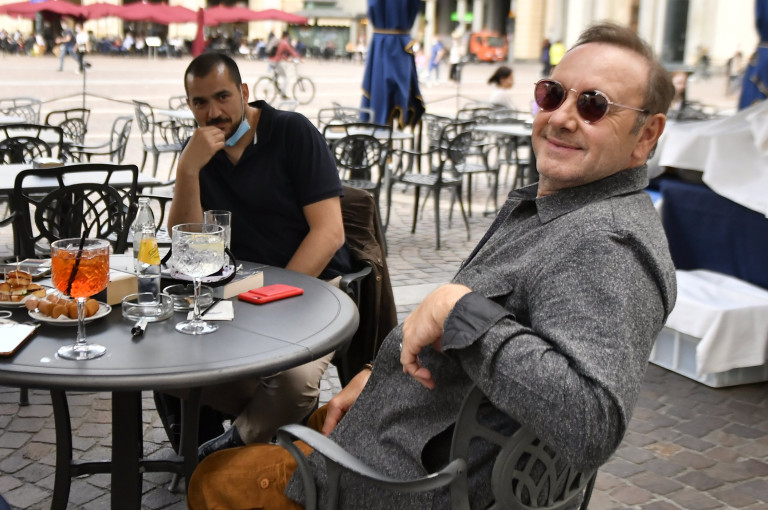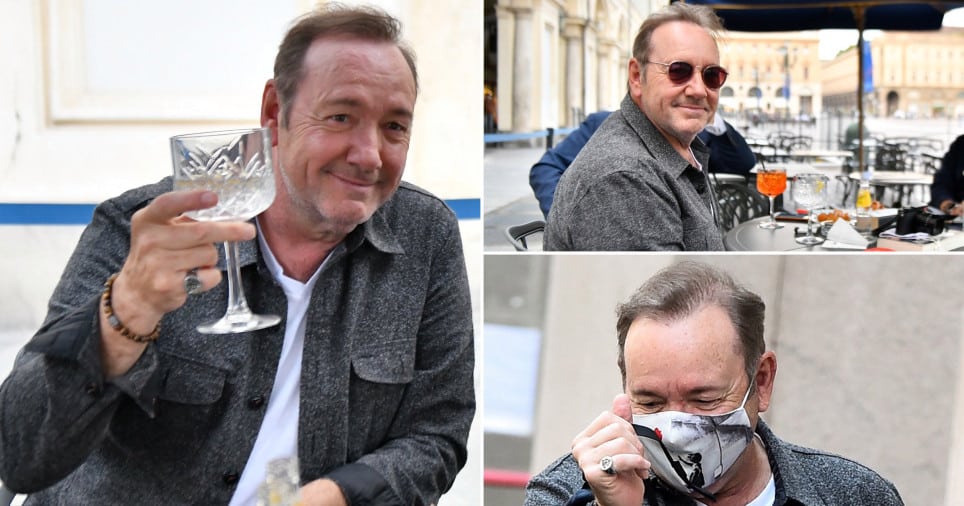 Yeah, I dunno if you wanna call me old fashioned but it doesn't really sit right with me that this guy is off having a great time in Turin making money from shooting a movie when there are people that are deeply traumatised by his actions out there dealing with it and a bunch of charges against him that are still being investigated, but I guess that's just show business. Maybe I should be easier on the guy and maybe he's paid for his indiscretions with his extreme cancellation over the last four years, but I'm not sure if he has yet. Guess we'll see what happens.
For more of the same, check out what Kevin Spacey's brother has to same about him. This is especially harsh.