Ever dreamed of a gay cereal you could stuff your gay mouth with after you wake up from your gay sleep? Well you're in luck because Kellogg's have officially launched their first ever LGBT-themed cereal.
Featured Image VIA
According to Pink News, the All Together cereal is actually just a mash-up of many of the brand's most popular cereals
The box brings together six of the famous Kellogg mascots and cereals inside the same carton as a symbol of acceptance no matter how you look, where you're from or who you love.
The box includes Corn Flakes, Frosties, Froot Loops, Rice Krispies, Raisin Bran and Frosted Mini-Wheats.
Chief diversity officer Priscilla Koranteng says:
At Kellogg, we are firmly committed to equality and inclusion in the workplace, marketplace and in the communities where we work and live.

We have long been allies and supporters of LGBTQ employees, their families and the community. For more than 100 years, Kellogg has nourished families so they can flourish and thrive, and the company continues to welcome everyone to the table.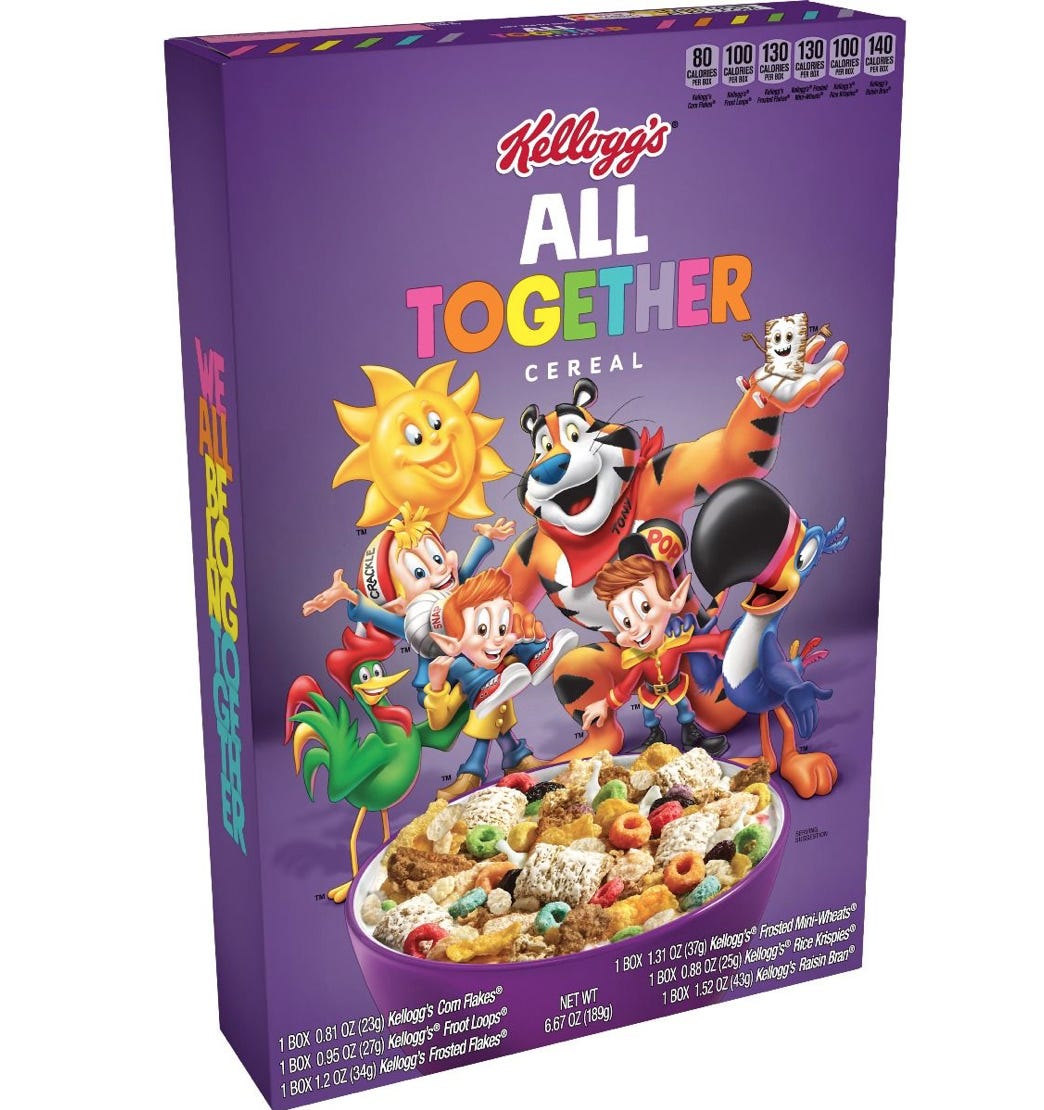 Who knew that companies could do stuff like this outside of Pride month? To be fair I always thought Froot Loops were the LGBT cereal – they're rainbow-coloured butt holes after all aren't they?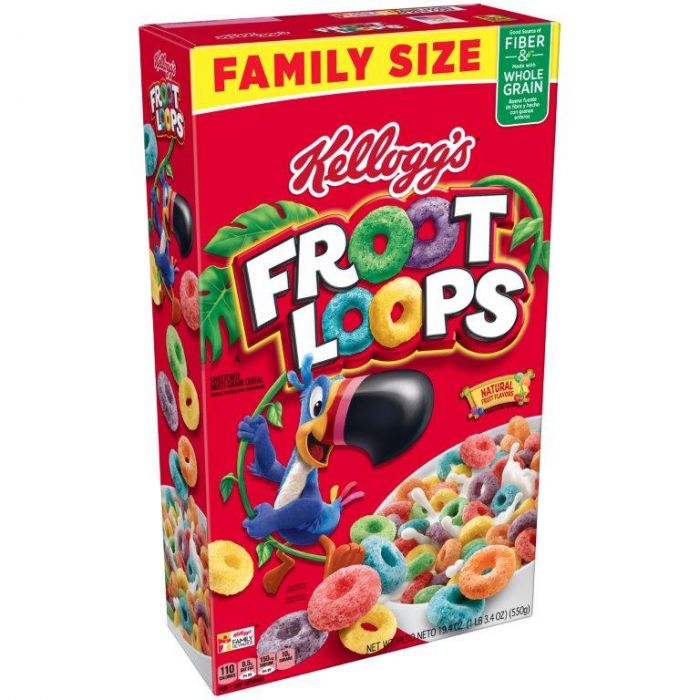 All jokes aside, it's a good gesture from Kellogg's and who knows, some young LGBT kid getting bullied in school might see that box and feel a bit better about themselves. Why not eh?
Kellogg's also announced a $50,000 donation to LGBT charity GLAAD as it launched the cereal, so fair play to them on that as well (even if $50k is peanuts to a massive brand like that).
For the cereal addict who munches 13 bowls of cereal a day and is begging for help to overcome his addiction, click HERE. That's a lot of cereal.