Saturday September 30 is going to be a very special day for the people of Birmingham.
Featured Image VIA
It's the day that is sure to live long in the memory with a very different kind of festival set to begin in the city centre. A festival involving kebabs and lots of them.
Kebabingham is the first festival dedicated solely to that classic Saturday night post pub/nightclub cuisine and it sounds like the stuff of dreams.
Kebabs have and always will be brilliant, despite what your vegan-loving mates might think, and this sounds like the perfect way to celebrate their meaty, almighty brilliance.
Though details on plans for the festival remain scarce, the organisers behind Kebabingham have already confirmed that a wide range of kebab types will be on offer and that the event will be "finger-licking dirty".
Things could end up getting a little bit naughty too, with tickets only available to those aged 16 and over.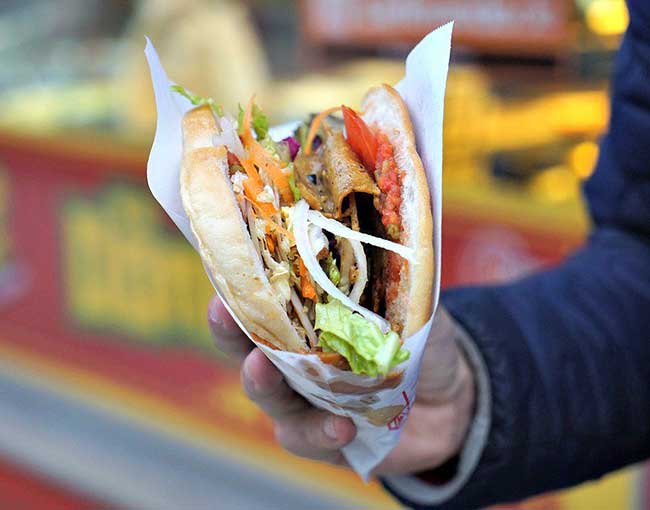 Alcohol will also be sold at the event, which is no bad idea – have you ever had a kebab when stone cold sober?
The whole gauntlet of kebab house greats will be on the menu, including Sheesh, Donner, Shawara, Soulaki, Kofte, Indian and the rest.
Salad, of course, will be optional while it's likely that those giant green chillies they always have at the takeaway will also be on hand for hard lads out there looking to impress a girl or their mates by eating spicy food.
There will also be a "hip hop, R&B party mash up" on hand to help you dance the night away, though doing that on a stomach full of beef and beer sounds like a risky prospect. Early bird tickets for Kebabingham start at £3.50, or £5 for those who leave things a little later.
You can purchase tickets for Kebabingham HERE. Book now to avoid disappointment. Or just go and get a bit of meaty goodness from your local kebab house. It's entirely up to you.
For the time a guy fought a kebab shop owner for a free kebab, click HERE.