Unless you're vegan, chances are you're partial to the odd kebab every now and again – usually at 4am after a night out on the booze on your walk home.
Featured Image VIA 
Whilst it might seem like a good idea at the time, you're almost certainly going to regret it in the morning, but that doesn't mean that it's gonna stop you from getting one again in the future, does it? No, absolutely not, but what might be a better idea is to learn how to make your own gourmet kebabs – an option that is now open to you thanks to the Kebab Academy.
Based in Normandy, this school is aimed at restaurant professionals who hope to fast track into the profitable worlds of kebab making. Or I suppose anyone who just wants to have a healthier kebab waiting for them at home rather than the greasy one down at your local kebab house.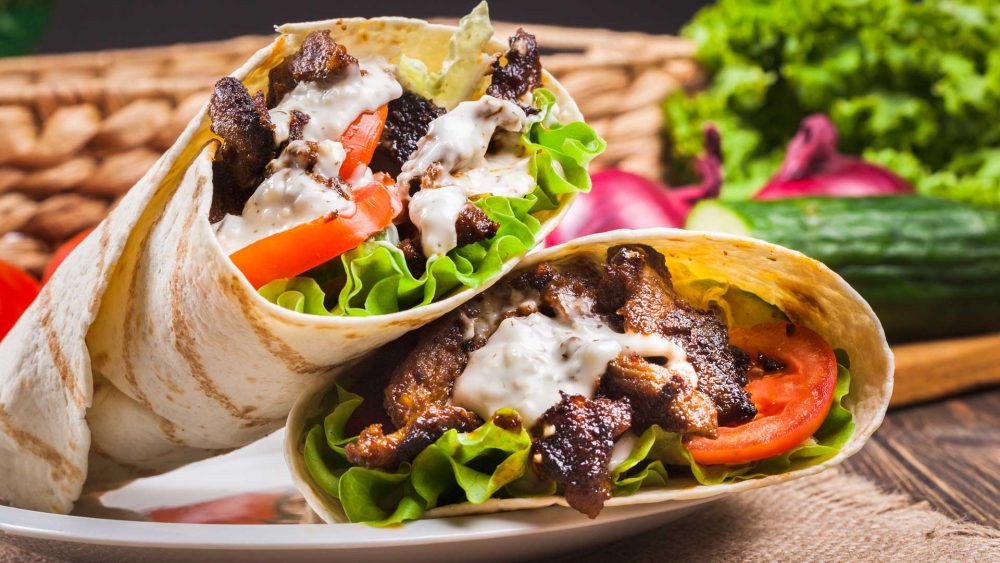 The course is three days long and involves 25 hours of learning. Eleven of these are concerned with kebab theory (huh?) whilst the reaming fourteen revolve around the good stuff, namely the art of constructing the badboys under the tutelage of a trained specialist.
After that you'll be a certified kebab master. That's gonna impress all the ladies (or gentlemen).
If you wanna find out more head over to the website, but unfortunately it's all in French so I can't give you much more info. Otherwise, just check out the most expensive kebab in the world, which you can actually buy in London. Wow.