Keanu Reeves is a bit of a dumb actor, but there's no denying that he's appeared in some bonafide classics and can play the same deadpan idiot character over and over again very, very well. Perhaps better than anyone.
Featured Image VIA 
Anyway, it's therefore not that much of a surprise that someone has finally decided to throw a Keanu Reeves Film Festival, it's just slightly more surprising that it's going to be in Glasgow of all places. KeanuCon will be at the Centre for Contemporary Art in Glasgow this weekend on 27 and 28 April and will feature screenings of many of Keanu's 54 movies, from Speed and The Matrix to Bill and Ted via John Wick, although weirdly Point Break doesn't get a look in. What about Johnny Utah huh?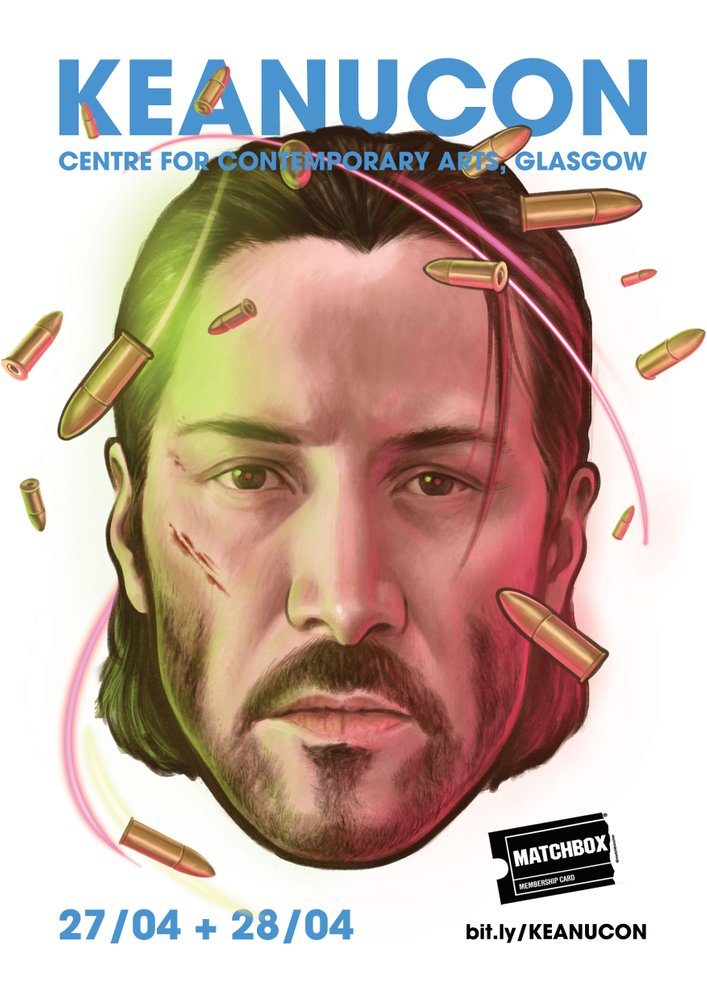 In addition to this, there are also a couple of more Keanu related events, including a Keanu themed quiz hosted by the Grim Reaper called 'Challenge Death' and a performance by the Bill & Ted band 'Wyld Stallyns'. Not really sure what they're going to play as they didn't really have any songs, but I'm sure they'll figure something out to satisfy all the Keanuheads in attendance.
Yeah I just clocked Keanuheads, but I really like it so let's just roll with it. Hopefully see you all at KeanuCon this weekend! Pick up tickets here.
For more of the same, check out the plot details of John Wick 3. Gonna be so good.