This video from a bond court hearing comes to us from Florida (no, really?), where porn star Kayla Kupcakes is being reprimanded for public intoxication.
The 54 year old wanted to prove to the judge she'd been a victim of police brutality during her arrest, so began showing off the marks and bruises. Turns out some of them were on her boobs, so naturally she whipped them out:
https://www.youtube.com/watch?v=UZHv2GR7i9A
Not really going to do her any favours is it? At the same time this judge is a complete and utter arsehole. Proper condescending and snobby when she tells him what she does for a living. That's probably not even how he really feels about the situation anyway. The guy's probably hiding a raging boner under his desk but obviously has to act like what he's dealing with is the most reprehensible thing of all time. In a sense it's cool that she trolled him like that (if she was actually trolling, and not just being a total airhead).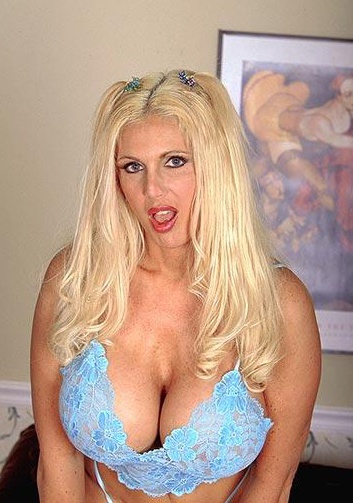 Image VIA
Her bond was set at $100 — which is cheap as chips really isn't it?
We know one ex porn star who could pay that using her pocket change.