Katie Price probably has to be one of the most budget celebrities out there, so it's no surprise that after she shared a video of herself getting a facelift that she turned up on Loose Women yesterday looking absolutely unrecognisable.
Images VIA
The former glamour model was appearing to talk about something, but most people watching the show were solely focussed about how she looked after her facelift. Not good basically: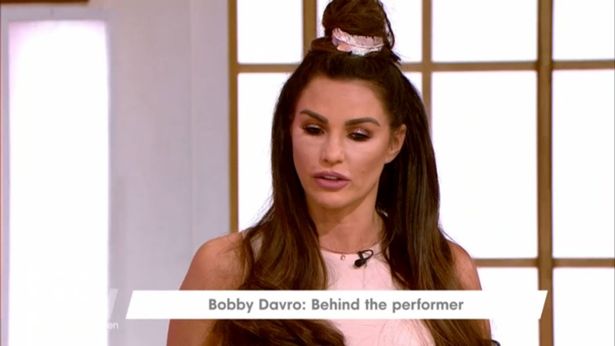 Watching #LooseWomen …what's happened to Katie Price? Definitely a troubled soul hidden under a ton of procedures😕

— Ang (@AngT65) October 4, 2017
Katie really needs to leave her face alone now, she didnt even need a face lift tbh #LooseWomen

— aimz (@aimee_reem87) October 4, 2017
I mean yeah, I can't really disagree – the woman looked completely fine the last time I saw her making a public appearance so I don't really understand the need for her to get another facelift and more plastic surgery.
It sadly seems like she's addicted to these procedures and she's only going to ruin her appearance as the years roll on. I hope she realises before it's too late, but I fear that this is only going to be the first of many posts we put up questioning her bizarre looks after some dubious operations. So it goes.
For more Katie Price, here's a horrific fake sex video featuring her and her son Harvey. Grotesque.