Some good news tonight as 'Celebrity SAS: Who Dares Wins' returns and sees a bunch of pampered celebrities get put through their paces by former SAS hero Ant Middleton. That should make us feel a bit better about ourselves during lockdown hey?
Images VIA 
The fact that Katie Price is appearing on the show makes it even more intriguing than usual, as you just know that she's not going to take to being bossed around and taking part in all the scary challenges that they have to face. This has been confirmed ahead of the premiere with it being revealed that Ant Middleton called her a f*cking clown and to buck her f*cking ideas up after she struggled to jump off a cliff and let her group down by failing to keep her water bottle topped up and getting them all in trouble. Sounds like that's gonna be worth tuning in for hey?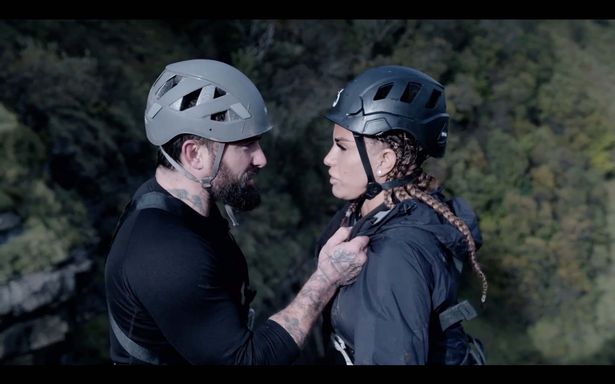 If that wasn't enough to get you excited, we're also being told that this is Middleton's sweariest performance yet, with the ragtag group of celebrities being so rubbish at their tasks that he unleashes over 70 swear words during the course of the show. This is what qualifies for prime time television these days – enjoy it whilst it lasts.
For more of the same, check out a female contestant getting brutally battered by a man in a boxing match. Not sure why that was allowed to happen?