SAS: Who Dares Wins isn't quite the yearly staple of television that shows like The Apprentice and Great British Bake Off are, but it's certainly got a lot of fans and is well on its way to reaching that status – especially if they keep pushing the boundaries like you'll see in this post.
Featured Image VIA 
In last night's episode, 29 year old midwife Louise Gabbitas decided that she thought she was hard enough to take on a man in a boxing match. 27 year old Nathaniel stepped up to go at it with her and to say that it was somewhat of a mismatch would be an understatement – Nathaniel kicker her ass all over the ring and left her bruised, battered and in tears.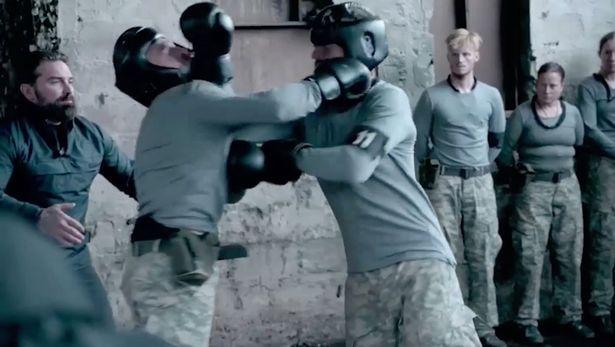 There's a video floating the internet for some reason, but I can't get an embed code for it so sorry about that  The best bit about it is definitely the instructor coming along and shooting 'the enemy doesn't care what gender, race or religion you are'. Really rubs some salt into the wounds that and makes it even more brutal and unsympathetic. That's what war is like though I guess.
For more boxing, check out this brutal bare knuckle boxing fight. Ouch.