We have one rule about piss-taking on this site, and that's that we don't take the piss out of people for things they can't change. Everything else is fair game and done in jest anyway. The world is miserable enough without having everyone bitching and moaning and taking everything seriously, right?
Featured Image VIA
That being said you have to be a special breed of arsehole to take the piss out of a disabled kid, and Katie Price isn't about to let anyone get away with it anymore.
She's started screenshotting any negative post she reads about Harvey and tags the trolls in a bid to find their whereabouts.
I'd be bricking it if I was this lot: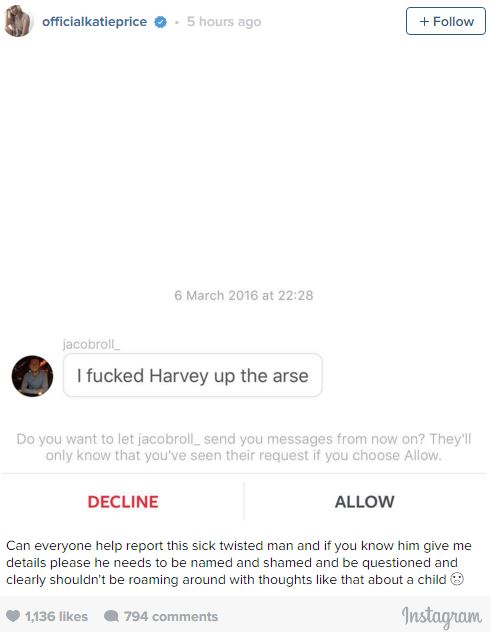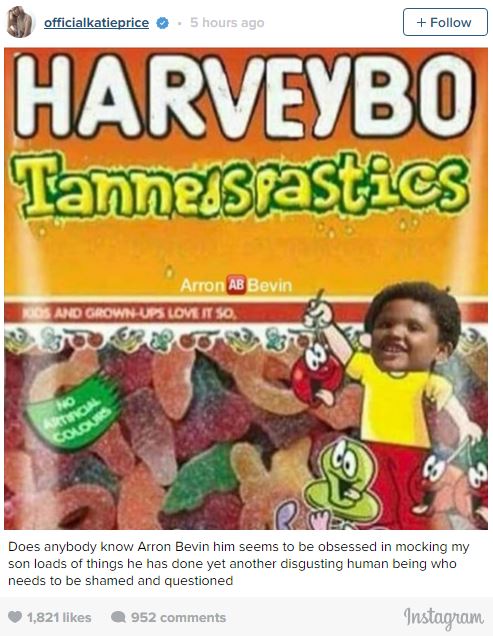 She's also warned she won't hesitate to get police involved:
There should be more done to stop this happening to people like me and others so angry and upset

— Katie Price (@MissKatiePrice) March 9, 2016
If you don't know, 13-year-old Harvey is blind and suffers from Prader Willi Syndrome, a condition that means that he's unable to stop eating as he never feels full. He also suffers from autism and other learning and behavioural difficulties.
There's nothing Internet trolls are more afraid of than being named and shamed, so good move by Jordan here. Like she says not sure why accounts like that are allowed to operate in the first place, but then Twitter are the sort of people who shut down Anonymous accounts for harassing ISIS, so that says it all really.