Katie Price is a UK legend and there's no one that can take that away from her – but she doesn't half know how to scare off the men in her life with her relentless drunk/drugged up antics.
Featured Image VIA
40-year-old Katie Price is showing no signs of slowing down the party lifestyle, appearing as a judge at G-A-Y's 'Porn Idol' last week where she got fully involved in the action. Unfortunately she managed to 'embarrass' boyfriend Kris Boyson in the process and he called her a 'tramp' before dumping her once these photos from the night were released: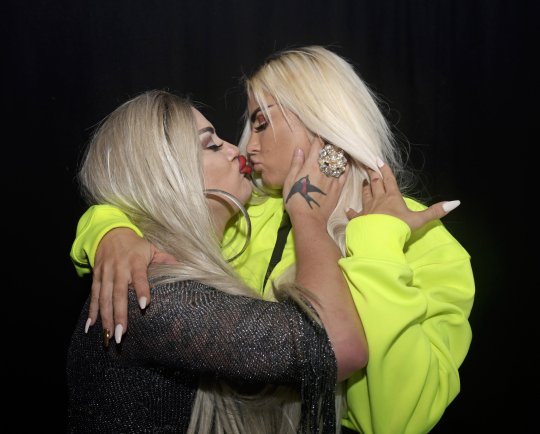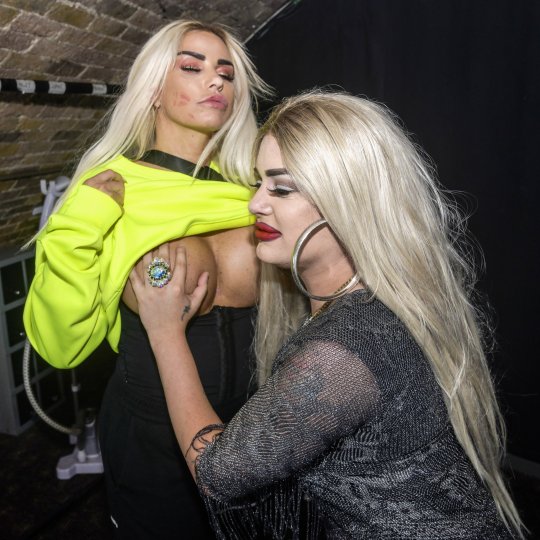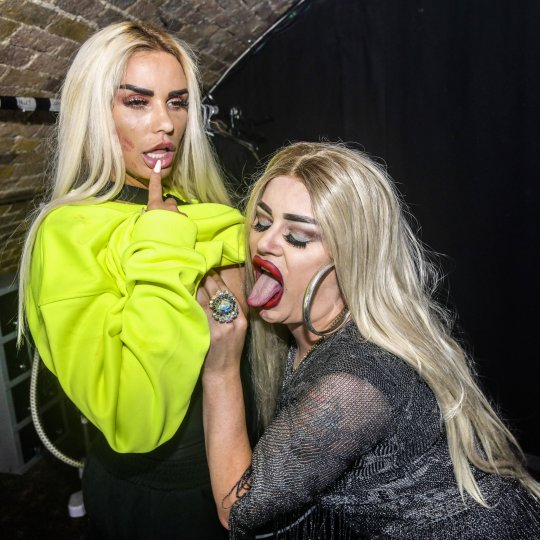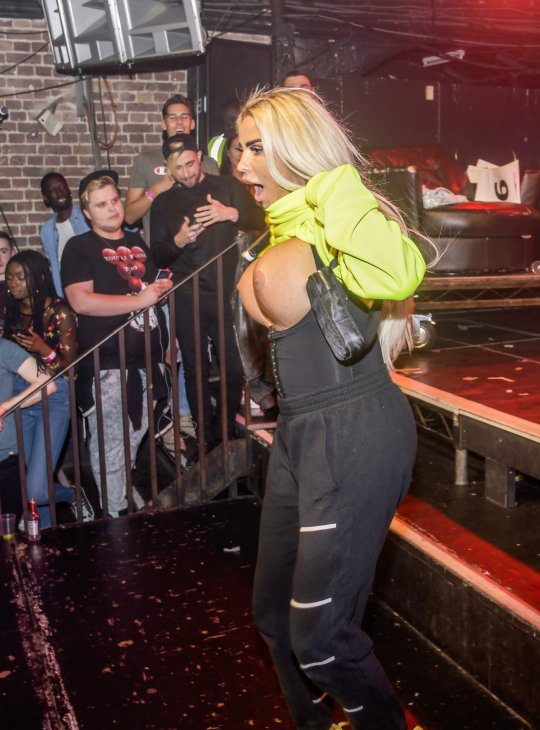 A friend of Kris's says:
Kris was mortified when he saw the pictures of Katie at the event and on Friday he decided he had enough.

They had a furious row about it all and Kris called her tramp and told her she had embarrassed him beyond belief.

He admitted he was an idiot thinking she would ever change and said he feels completely betrayed by her.

He's stopped talking to her and was only communicating with her via texts but that didn't last long.
As for Katie's side of the story:
She doesn't get what all the fuss is about and said she was just playing up for the crowd, which is expected of her.
Fair point I suppose. I mean no matter what assurances you get from Katie Price you've got to know that she has a brand that she needs to promote to keep the $$$ rolling in. And what's more on-brand than going topless and getting her nipples licked by drag queens in the middle of the week in London? Katie Price has gotta do what Katie Price has gotta do. 
P.S. Not that she doesn't have other options – one man's offered already offered her £50,000 for '12 hours of sexual favours'. Quids in!