There probably isn't a more maligned character in the UK at the moment than Katie Price, who has today finally been declared bankrupt after a lifetime of flirting with it, despite once being worth £45 million.
Featured Image VIA 
Price had avoided bankruptcy back in December 2018 after agreeing an Individual Voluntary Agreement (IVA) to manage her repayments which are thought to have been around £250,000. Unfortunately, it seems like Katie was unable to pay back the £12,000 a month repayments, leading JMW Solicitors – the insolvency practitioner overseeing the IVA – to bring the case to court where Judge Jonathan Middleton said the following:
I do judge Ms Price to be bankrupt.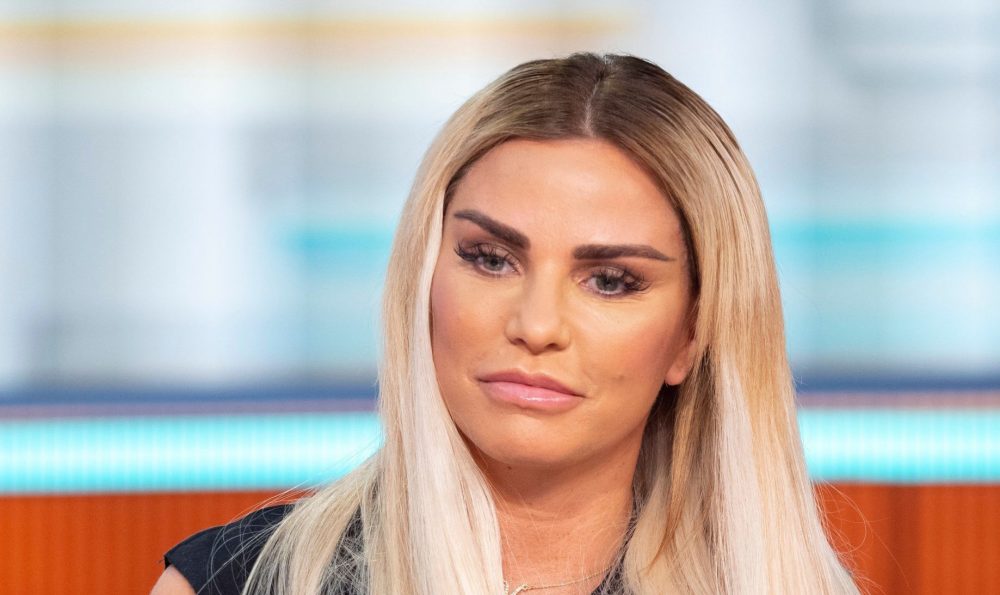 Whilst that sounds fairly final from the judge, I doubt that Katie is going to feel the affects of this too badly because rich people seem to get declared bankrupt all the time but are still living in mansions and bowling around like they don't give a toss. I mean she didn't even bother showing up to this hearing and it's not like your gonna end up seeing them down the local food bank is it? Unless maybe she wants to use the experience for one of her crass reality TV shows, right?
Sure it won't be too long until that happens but if you were reading this hoping that it was the last we would be hearing of her dumb escapades then don't get your hopes up because it pretty much certainly isn't. In fact, only yesterday Katie got all butthurt about Emily Atak saying she looked like she was an STD. Kinda fair tbh.