It's not every day that you're declared legally bankrupt by a High Court judge, so why not let your hair down and celebrate with a night out in Cardiff?
Featured Image VIA
This is how Katie Price decided to deal with the declaration yesterday as she splashed out on a professional makeup treatment from makeup artist Zoe James. James posted four snaps of Katie on her Instagram, saying that she was back in Cardiff and getting her makeup done for a night out, probably with boyfriend Kris Boyson who also posted an Instagram story of him waiting in a hotel lobby for Katie to get ready: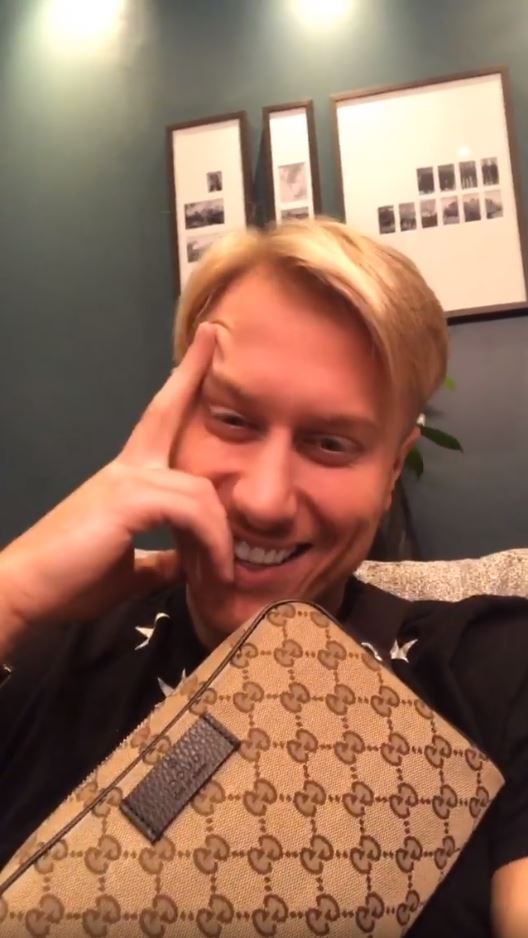 Yeah, it's not like Katie's doing things by halves now that she's bankrupt hey? I did say that I doubt her life would even change that much now that she officially doesn't have any money because they never seem to change that much for people like that and she hasn't even taken one day to prove me right. How about that?
Anywya, hope she had a wicked night out last night wherever she went with Kris and that their relationship is back and doing great. Should be a real good season of My Crazy Life for the people that actually bother to tune into that trash. Enjoy.
For more Katie Price, here she is trying sell sexual favours to get out of debt. Grim.