It's hard to describe Katie Price's life as anything but a trainwreck at the moment as everything she seems to get involved with turns into an unmitigated disaster, and now it seems like she's even managed to screw up her relationship with wealthy toy boy Alex Adderson.
Featured Image VIA
Rumours are flying around that the pair have split after Adderson caught Katie FaceTiming her ex Kris Boyso (below) n in the early hours of the morning when she was drunk and telling him that she still loved him. Awkward.
Here's the story that 'an insider' told The Sun: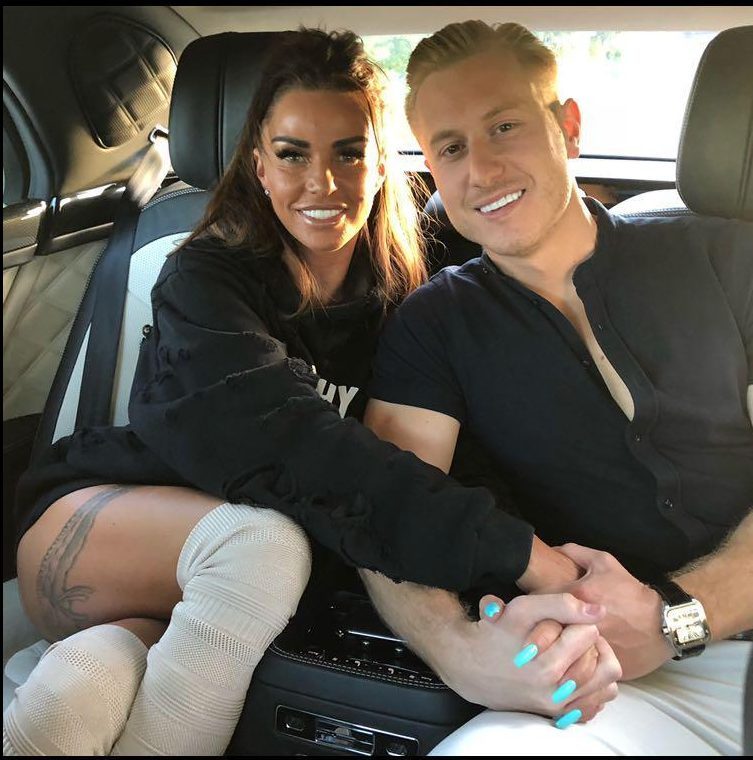 Alex and Katie went out for dinner and drinks. When they got home, she continued to drink whilst Alex went to bed.

Alex woke up in the early hours of the morning and caught Katie FaceTiming Kris Boyson and overheard her telling Kris she still loves him.

Alex went on to say he is done with her and can't trust her.
Well, that sounds fairly definitive doesn't it? I mean personally it's not even the fact that she FaceTimed her old boyfriend and did that, it's more grim that it sounds like she stayed up drinking on her own after their meal whilst he just went to bed. That's not a good sign in any relationship.
And then finding out that she's still in love with her ex isn't that great either. Kick her to the kerb dude or send her to rehab to get herself sorted out – she was probably only with you for your money anyway as she's about to go bankrupt.
For more Katie Price, check out this video of her singing about how much she loves doing cocaine from about three weeks ago. Magic.