Kate Price has been hit by negative reviews from customers on Depop after reportedly selling them 'disappointing' and 'stained' products.
Featured Image VIA
The Page 3 legend has been flogging her old clothes and shoes on the shopping app, and to be fair, has a 5 star rating on the platform…

Despite that though, a number of customers haven't been satisfied with the orders they received, including one person who bought a pair of black-studded Valentino heels that Katie had previously worn to Parliament for £150. Whoa, talk about a must-have item!
Unfortunately, the footwear arrived 'wrecked' and the fan left a review criticising Katie for the 'false description':

Another shopper who managed to obtain a t-shirt for £12 said that it was 'stained'.
I've just received my item and it wasn't stated in the description that it has a rather big black circle stain and 3 smaller black stains on the back of it.
Welp, if you bought something second-hand from Katie Price and expected it not to be covered in jizz stains, did you really think it through? Yeah OK those stains could be anything but I'm pretty sure you should be running a UV light over the product just to be sure.
As I said though Katie Price's Depop page has a 5 star rating so a few negatives here and there for 'stained' or 'wrecked' items won't hurt her little side hustle in the slightest. In fact there's probably some Katie Price fans out there who would pay premium for stained items! Missing a trick there, Katie.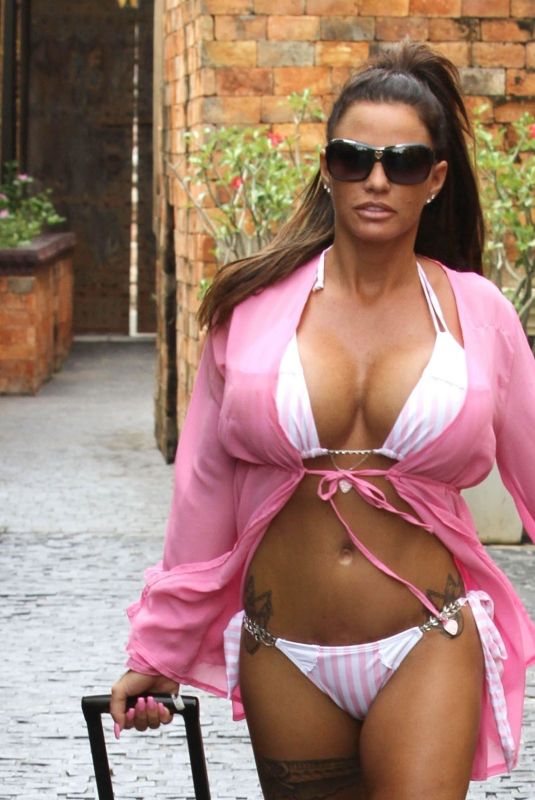 For the Pretty Little Thing shopper left with 'burns on her boobs' after wearing a £15 top once, click HERE. Gruesome images!