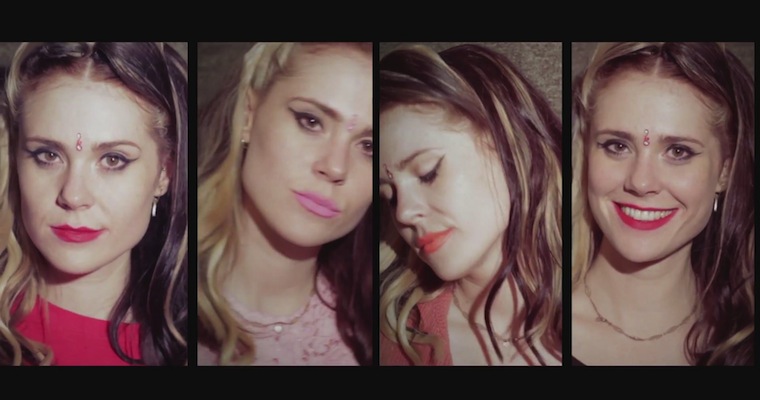 I couldn't help but notice loads of people were ripping on Kate Nash earlier over on Twitter, so I thought I'd see what all the fuss was about. Turns out Kate's released a new song that, well, is fvcking awful.
You probably remember Kate Nash from that track she did ages ago which was about cracks in foundations or something, it was actually alright and suited her good-girlfriend image. Now it seems that Kate's bored of that look and would rather be known as a Courtney Love wannabe annoying rah girl turned hipster (see bindi) who screams, badly. Kate said that she wrote and recorded the song in 24 hours, which is no excuse, she should have wiped this shit from her HD the second she listened back to it. Maybe she was high on bath salts or something?
NME were actually one of the few people to like the track, which isn't surprising as NME usually support piles of piss amongst the music industry:

Check out the track below and let us know what you think, are we being harsh? Is Kate just trying out a new artistic direction and we should give the girl some slack?
[yframe url='http://www.youtube.com/watch?v=JIB3YCGihp0′]