No wonder Kanye West has issues trusting people – the guy once got blackmailed out of $250,000 by his own cousin.
Featured Image VIA
Lawrence Franklin, one of Kanye's cousins, told the Daily Mail that Kanye was forced to cough up the cash after another cousin found a video of Kanye having sex with an unknown woman on a laptop, which Kanye had apparently gifted to him.
Franklin says:
I was at my aunt's house when the family member who had the laptop called me, a friend of his, and my uncle to the kitchen where he opened the laptop to show a video of Kanye in clear view having sex with a fair-skinned black woman.

The family member knew what he had was gold, and later called an old friend of his that was an attorney.

He put together a small team, him and his attorney went after Kanye, and to show that they meant business they leaked a little information publicly to let it be know they indeed had the footage.

The family member tried to keep a low profile but it was not long before Kanye's team learned who it was that had the sex tape.
In fact, Kanye even has a lyric about this on his track 'Real Friends':
I had a cousin that stole my laptop that I was f*ckin' bitches on. Paid that n***a 250 thousand just to get it from him. Real friends…Huh?
Franklin reckons that this was the catalyst that led to Kanye's eventual meltdown:
The sex tape episode started his decline – he stopped trusting people.

At the end of the day if a member of your family had taken you for a quarter of a million dollars – so they can complete their own ambitions – who can you trust within your circle?

This was also around the time when his mother has just died and he takes a lot of responsibility for that.

When you go from being a regular person to being a huge star – and having all of these mounting issues and being completely void of the normalcy that you once had – it's tough.

Where do you go? Who do you trust at the end of the day?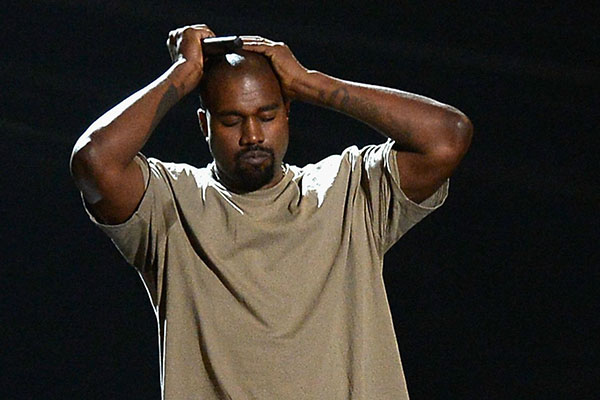 What a sneaky bugger Kanye's cousin is. Bonkers that you could do that to your own flesh and blood. Although would this sex tape leaking really have been that bad? He's already married into a porn empire so why not show off some of his own amateur work? Can't be that bad can it?
Either way, at least he's found a true friend in Donald Trump now.