I guess when you think about celebrity breakups of recent times, then there probably isn't one that's too much sadder than Kanye West and Kim Kardashian filing for divorce recently. Really thought those guys were going to make it.
Featured Image VIA
If you've been following their divorce, it seems to most people out there that Kim Kardashian was divorcing Kanye, but apparently this isn't the case and Kanye is super annoyed that this is how the demise of their relationship has been played out to the public. Here's what an inside source said about the situation: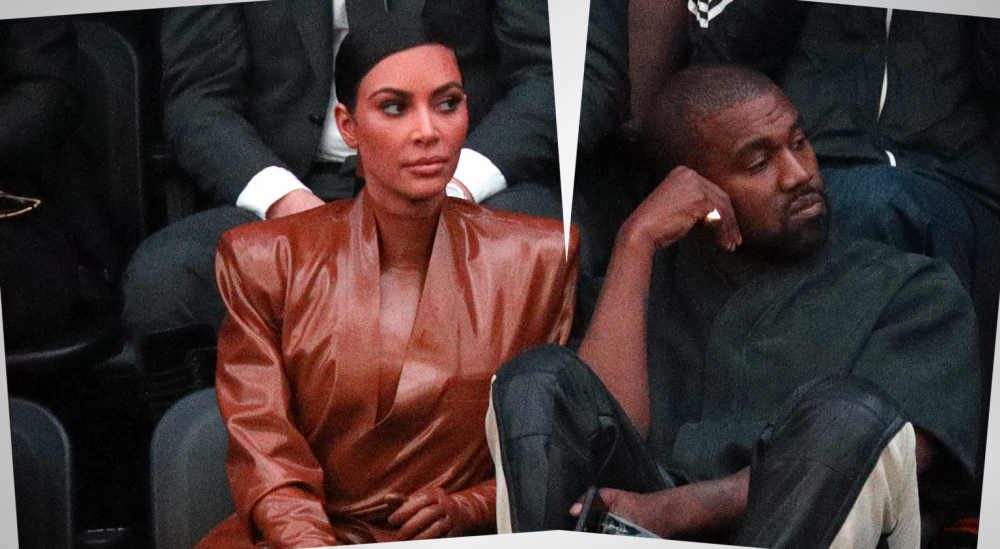 Kanye  issuper annoyed that the story is being constantly presented as her divorcing him because of Kardashian's "huge spin machine."

Actually it was him saying for a year that they have nothing in common except the kids and he wanted out. She pulled all the stops to try to save the marriage.

Kanye let her file first in order to give her dignity.

They've now stopped speaking.

Even before Kim filed for divorce, Kanye changed his numbers and said, 'You can contact me through my security.

Despite this, she trusts him around the kids. He loves them and is seeing a lot of them.

She leaves the house and he arrives and hangs out with the kids. They have an army of nannies so the transition is easy.
Really is enough to bring a tear to your eye isn't it? Who would have thought that two of the most narcissistic people to ever walk the earth weren't the match made in heaven that we all thought they would be? Sad. Hopefully Kanye gets over it and this doesn't get even messier.
For more of the same, check out this leaked audio of Kanye West lying to Taylor Swift during their infamous 2016 phonecall. Goddamn Kanye!